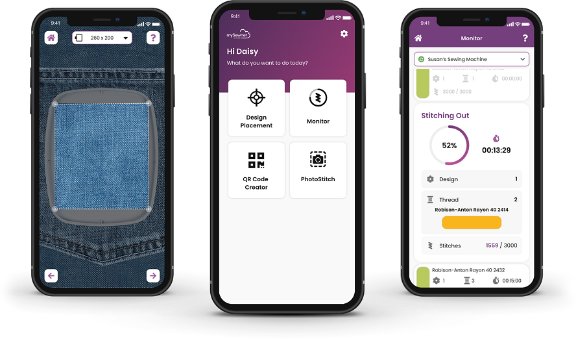 YARDIMCI UYGULAMALAR
Yardımcı uygulamalardan destek alın
Yardımcı Uygulama sayesinde dikişe hazır tasarımlar oluşturmak veya dikişinizi dikkatle takip etmek hiç bu kadar kolay olmamıştı.
Introducing the mySewnet App
mySewnet mobile app is an extension of the mySewnet experience. It offers creative features built for easy use. Leaving more time for fun and creativity.

mySewnet App
Our companion app connects your smart device with your PFAFF® or HUSQVARNA®VIKING® machine.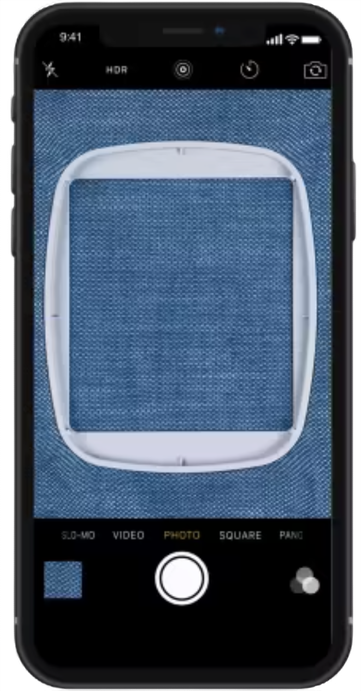 Design Placement
Easily place embroidery design on the right fabric area. Simply take a photo of your hooped fabric with the app, send it to your mySewnet-enabled machine and use it as a background image to position the design.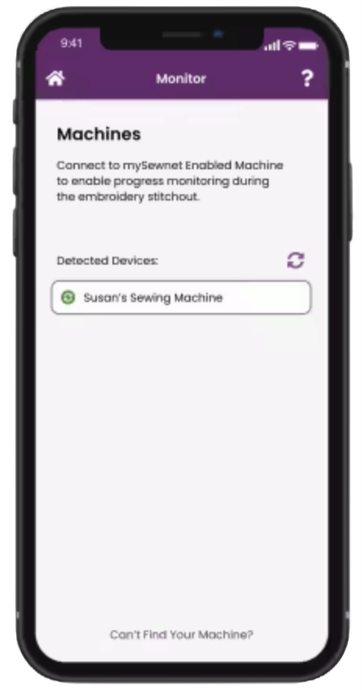 Monitoring
The Monitor feature tracks the embroidery stitch out progress from anywhere and will notify you if the machine needs attention.
Notifications will indicate:
When you need to change the thread color
When bobbin thread is running low
When the embroidery is finished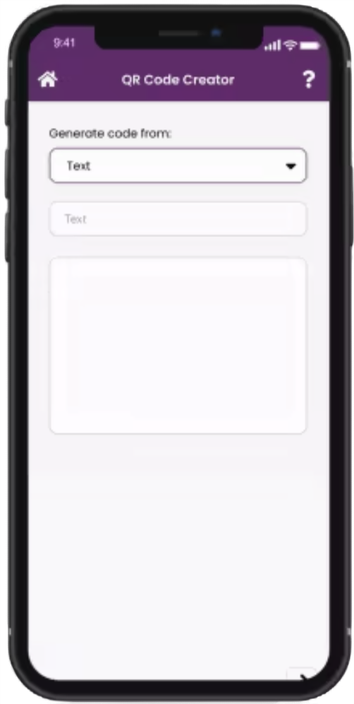 QR Code Creator*
The brand new QR code feature automatically transforms an email, website, instagram page or similar into a QR code embroidery design!
Very neat for integrating your info in plain sight of the garment or project! perfect for quilts!
When a phone camera scans the embroidery design, it will automatically open the dedicated email, website, etc.
*QR Code Creator is an exclusive feature that requires mySewnet Platinum Subscription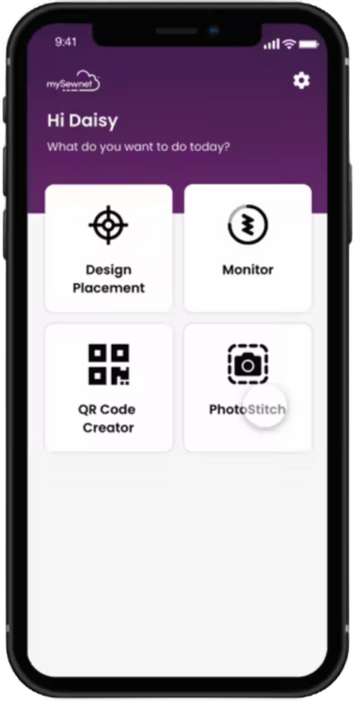 PhotoStitch
Turn any photo into an embroidery design by simply taking a picture using the PhotoStitch Feature within the mySewnet app. It'll automatically turn it into a ready-to-stitch design that can be sent directly to your mySewnet device or be saved in your cloud account.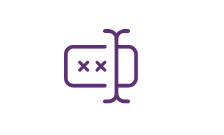 Abonelik kodunuz var mı?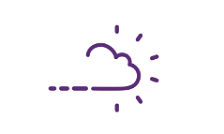 Tasarlamak için neden bekleyesiniz?