How to Choose the Right Stabilizer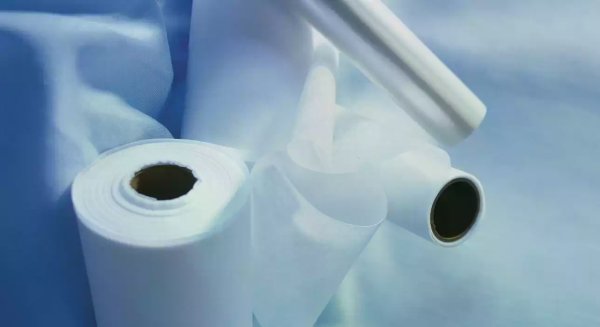 Whether embroidering or doing decorative stitching, stabilizer is an important item to have in your tool kit. There are alot of different types of stabilizers out there and it can be intimidating but here I will break down the 3 most common types of stabilizers and their uses.
What is stabilizer? :

Stabilizer is a material that does what is sounds like, it provides stability to the fabric while stitching. It keeps the fabric from stretching, distorting, or moving while embroidering or stitching. Without stabilizer the embroidery could become distorted, have placement and alignment issues, or cause gaps in the fill. Stabilizer is essential when embroidering and knowing which one to use is just as important.

3 Main Types of stabilizer :
Cut-A-Way
Cut-A-Way is a soft, non-woven stabilizer with strong, even consistency that provides permanent stability. This stabilizer is used as a backing and remains in the project to support the design after laundering and wearing. It is ideal for dense embroideries with a large number of stitches. Cut-A-Way stabilizer is recommended for medium to heavy weight woven fabrics as well as unstable fabrics such as knits, denim, linen and fabrics with an open-weave.

Tear-A-Way
Tear-A-Way is a crisp medium weight stabilizer. . It is easy to hoop 1-2 layers of stabilizer based on stitch count or fill density of embroidery. During the embroidery process the stabilizer is perforated, and crisp quality makes it easy to tear away and leaves little residue around stitch edges. Recommended for all woven fabrics and any stable material. Recommended for embroideries with medium to high stitch counts, built-in decorative stitches, appliqué and medium to heavy weight woven fabrics, corduroy or other napped fabrics and felt.

Aqua Magic
Aqua Magic is a soft fabric-like stabilizer that dissolves easily in water. Aqua Magic is ideal for any application that requires 100% of the stabilizer to be dissolved away. Because Aqua Magic stabilizer rinses away completely, it will leave your project soft and pliable, not stiff.
Recommended uses:
For free standing lace, emblems and 3-D appliqué pieces, cut Aqua Magic stabilizer large enough to fit in hoop (hoop dimension plus at least 1" on all four sides). Hoop one or two layers of Aqua Magic making sure it's taut in the hoop and embroider the design. Several layers of Aqua Magic are needed for more dense designs or thicker thread weights. You can use as a stiffener by not completely rinsing out all the stabilizer
When used with fabric, place Aqua Magic under fabric, tighten both layers in a hoop. Perfect for Cutwork designs.
Instructions:
To remove the stabilizer when the embroidery is complete, cut away all large pieces. Submerge embroidery in plenty of very warm to hot water. Move around continuously in a hot water bath to remove any remaining fibers. Keep submerged for at least 10 minutes in a hot water bath.
Rinse thoroughly with very warm water. Repeat process if needed for dense stitching or heavier fabrics.
Place the item on a flat surface until thoroughly dry.