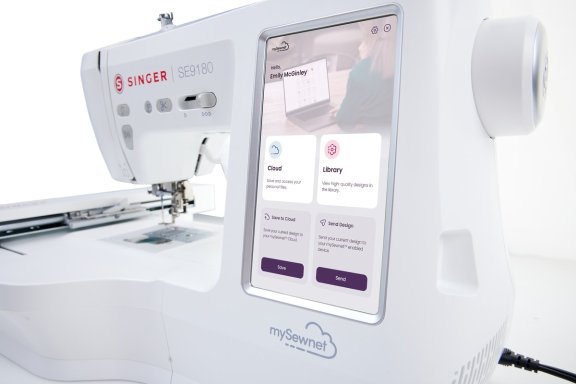 Getting Started
mySewnet ♥ Singer
Congratulations on your purchase of the Singer SE9180/9185!
Get ready to elevate your creative journey with mySewnet features. Let's explore and unlock endless possibilities together!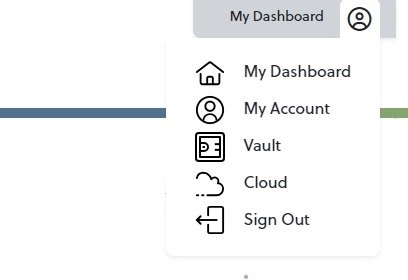 1. Sign In or Create Account
Sign in or create a free mySewnet account. This gives you access to several features that will enhance your creative process. This will also create your personal Dashboard where you have access to your information and personalized content.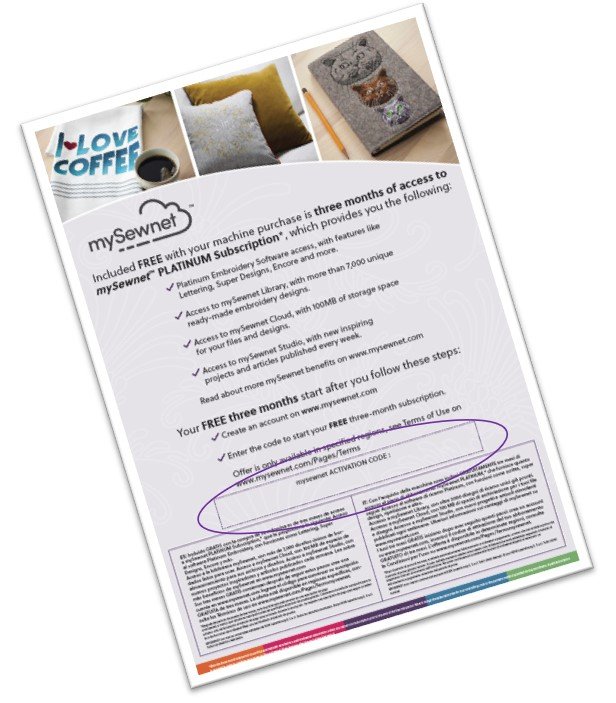 2. Activate Subscription Code
You will find a 90-day free trial sheet in the machine box. This gives you access to PLATINUM level embroidery Software and Library subscriptions.
Go to

Enter Subscription Code

Type in the Activation code from the sheet and

go through the steps on screen.

You need to enter a credit card but no charge will be put on the card until your free trial period is over.

You can cancel your subscription at any time.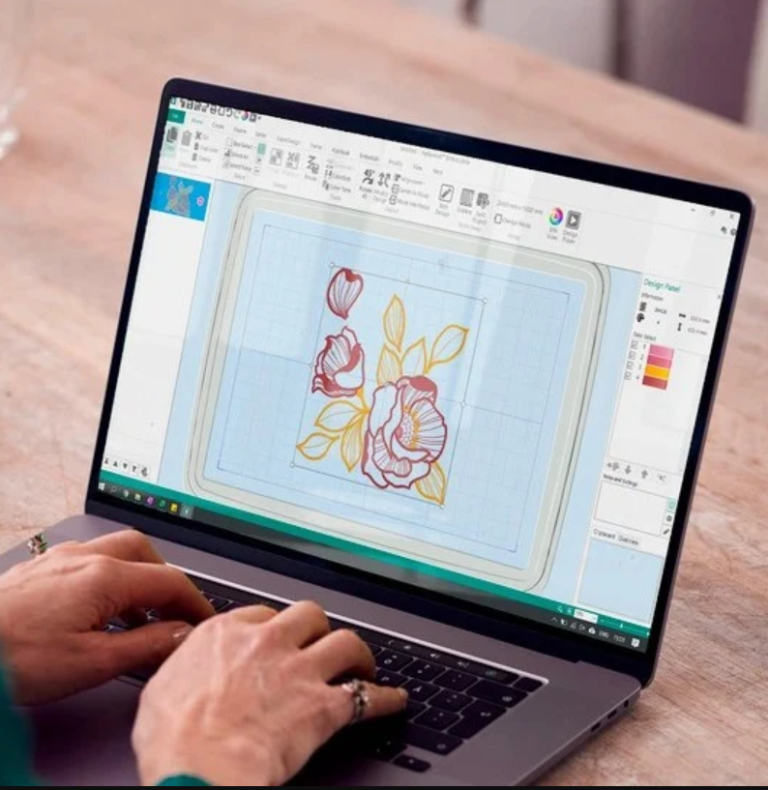 3. Download and Install Embroidery Software
Go to the Download Software page
Choose Windows or Mac

Click Download and when it is complete, click on the Software icon named .exe

Follow the steps in the wizard that takes you through the installation.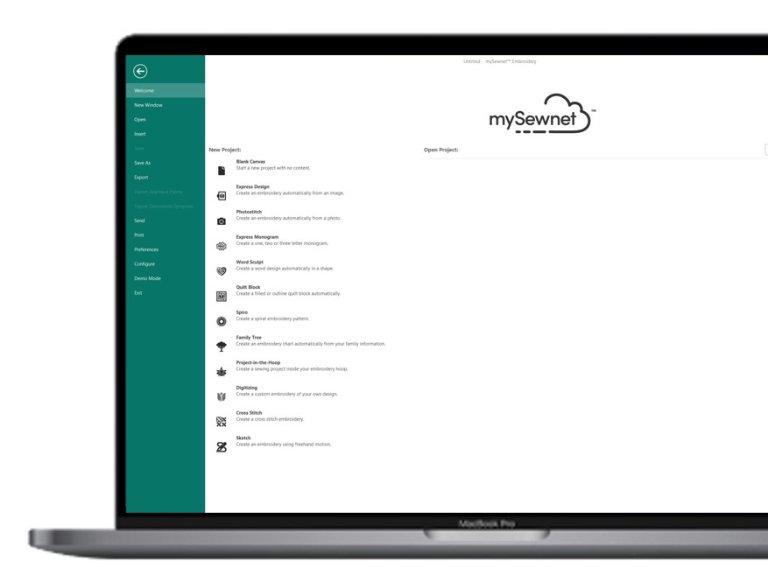 4. Start Using the Software
The first time you open the Software you will be prompt to sign in with your mySewnet account. After that is done you can start creating in the software.
Make sure you are logged in with your mySewnet account on all devices.
Explore Embroidery Software Classes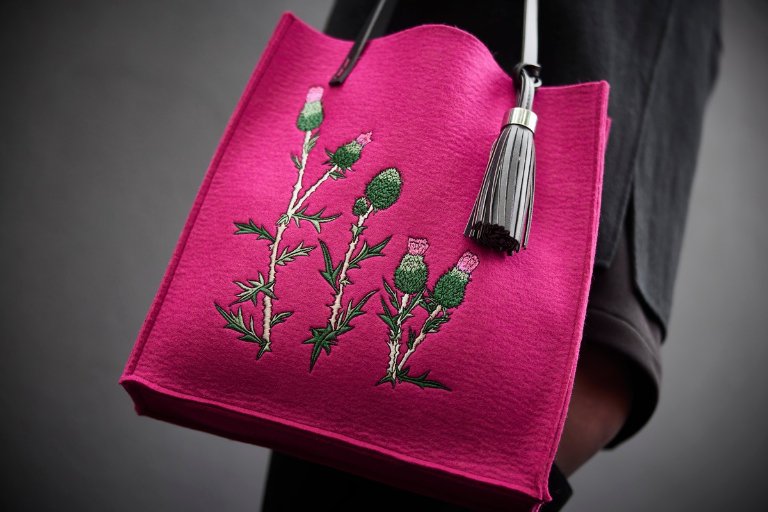 5. mySewnet Library
mySewnet Library is an extensive source of ready-made embroidery designs with more than 9,000 designs available in many different techniques and sizes. With a subscription you can access them all from day one and either browse on the website or on the machine screen.
The 90-day free trial includes both Platinum Software and mySewnet Library.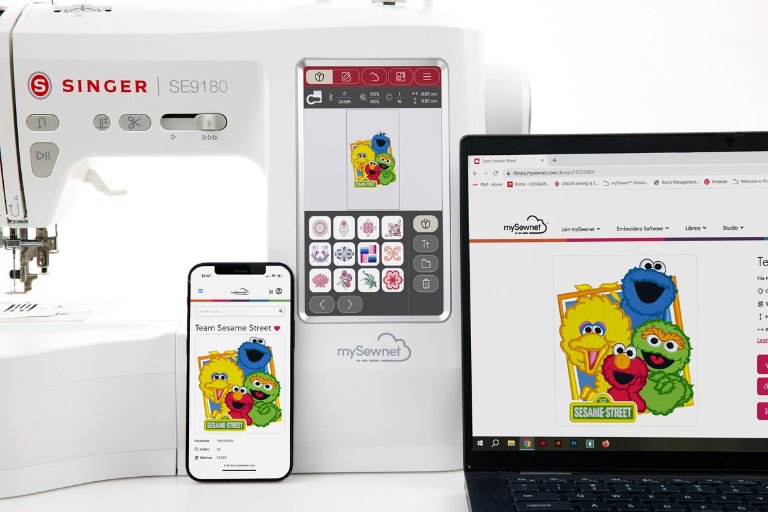 mySewnet Library Subscription



With an active mySewnet Library subscription and a mySewnet enabled machine you can access and use any of our designs by simply sending them directly to your machine.
All designs are also available to purchase individually or as a collection. These designs will always be available to you with or without an active library subscription.
If the design is too large or you wish to personalize the design, send it directly to the embroidery software.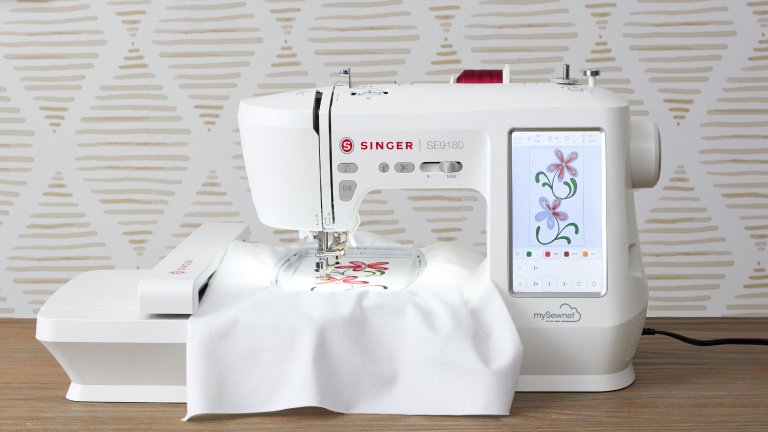 mySewnet Library Design Formats
With a subscription, you can use the embroidery designs as much as you like, as long as you subscribe.
They are in an encrypted format .evp3, where the machine checks for a subscription before you can stitch it out.
If you purchase a design, it is yours to keep and they are available in most embroidery formats.
For your Singer SE9180/9185 choose .vp3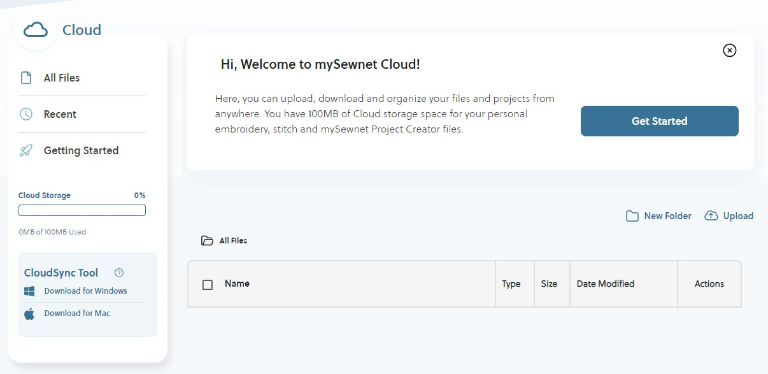 6. mySewnet Cloud
Save your designs to a web folder instead of on your computer's hard drive.
This lets you access your files from different devices anytime, anywhere, creativity inspires you.
You'll get 100MB of storage, enough for 1,000's of files. Simply sign-in to your mySewnet Account from your computer, smartphone or tablet and even your mySewnet™-connected embroidery machine to start using.
You have an easy shortcut in your Dashboard.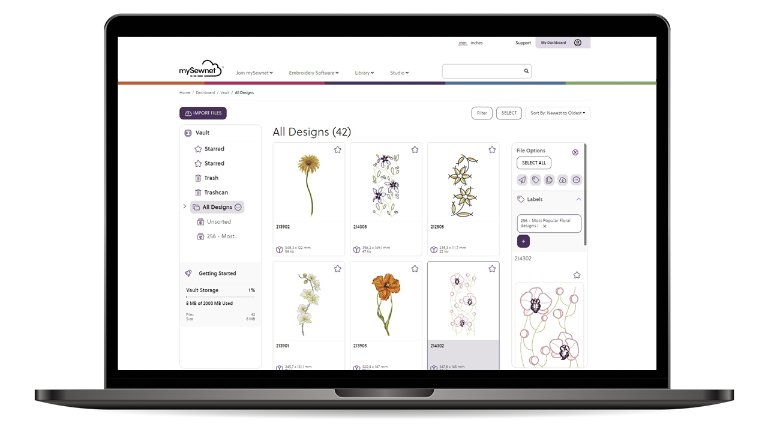 7. mySewnet Vault
mySewnet's latest feature that will help you organize and safely store your designs.
Create your own library of designs where an embroidery design can belong to several different Albums. That makes it easy to Label and find them when you have that special project in mind.
All designs are shown as thumbnail images with a nice overview.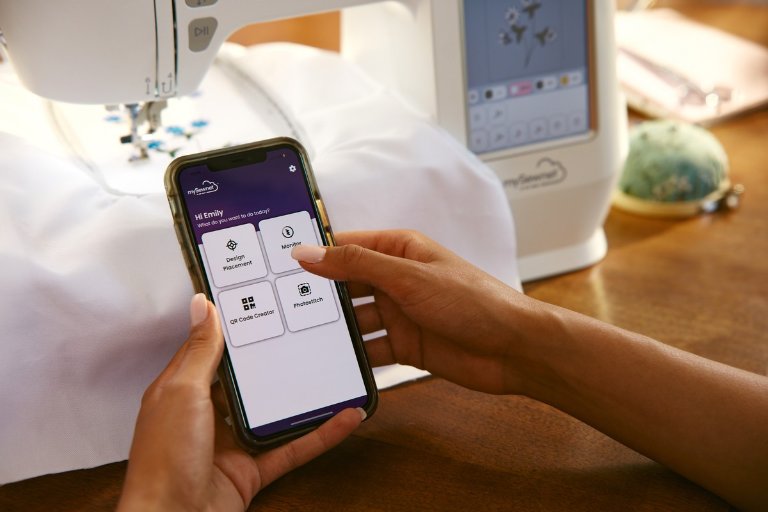 8. mySewnet App
Download mySewnet app for even more exciting features compatible with your Singer SE9185/9180:
Monitoring

PhotoStitch

QR Code Creator