How To Make Upcycle Projects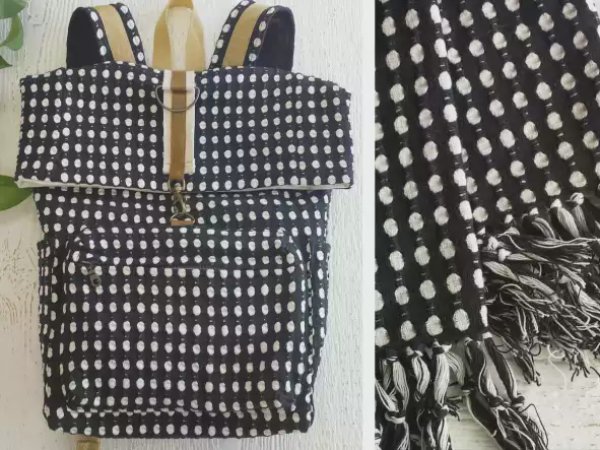 Working with existing fabric, also known as upcycling, is an excellent way to reduce your impact on the environment. Today, sewists are using blankets (as in the example shown above), towels, coverlets, sheets, tablecloths and more to sew one-of-a-kind creations. In addition to the eco benefits of creating in this way, there are added benefits to using secondhand fabric.
It's often less expensive so you can worry less about messing up (but it's still quite easy to become "precious" about special fabrics you find).

Unique fabrics can inspire creative problem solving, a skill that is needed for working with a wider variety of fabrics and (potentially) around blemishes. You'll also get used to sewing with a much wider variety of fabrics.

Working from fabrics you find is very different from knowing what you want to make and buying everything you need to make a project. It's the opposite with this process: the fabric itself (and however much yardage you have of it) often dictates the project. It can be inspiring to work in a different way!

You'll become better at guessing fiber content, through burn tests and intuition.

Found or upcycled fabrics can make a project truly unique. For example, you can create something new but with instant vintage appeal.
Okay, you're convinced! Now how do you find interesting fabrics?
TIPS FOR FINDING FABRIC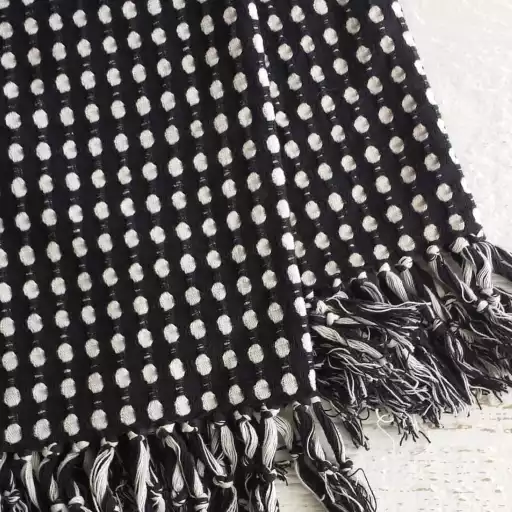 When it comes to finding fabric, stay creative. Anything can be "fabric"! Secondhand and thrift stores are great options. Some thrift stores have a fabric section. Otherwise, check the home or home decor section for towels, tablecloths and throw pillows or blankets. In bedding, search for sheets, blankets, pillowcases and more. Yard sales are also a great option, and it's possible that you have similar types of "fabrics" at home.
Once you've found something interesting, be sure to study the piece carefully. A small hole or tear, or even a stain, doesn't have to be a deal breaker, as those are easy to work around or hide. Quickly assess how much usable yardage the item can provide and what might be a good project to create with it. It can be hard to think about potential projects in the moment, but I like to have a few options in mind before making a purchase, as I've found that I'm more likely to use the fabrics. This becomes easier with time, as you become better at reading potential. It's also totally fine to simply add to your "fabric collection."
The black and white "fabric" above was a secondhand throw blanket. I was immediately drawn to the color palette and the texture, and I decided very quickly that the textured fabric would make for a great bag. There was a small bit of melted wax (likely a crayon!) on one corner but I was able to work around that. I flagged it with a pin so I could avoid the area during the cutting stage.
TIPS FOR WORKING WITH UPCYCLED FABRICS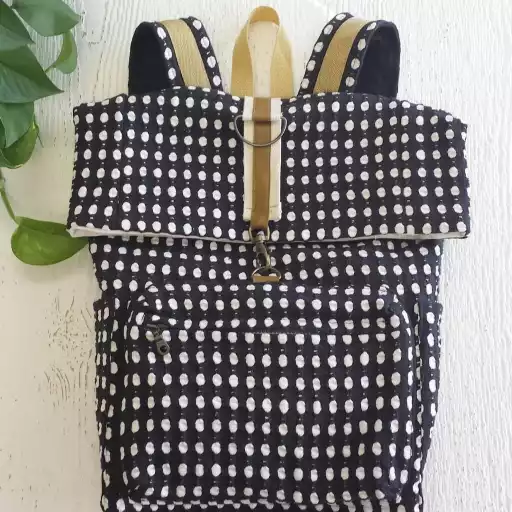 Working with upcycled fabrics requires only a few extra steps and considerations.
Bring your fabric home and wash it to assess durability. Flag any holes, tears, or stains. Plan to cut around those or consider mending holes and tears with patches, for visible mending, or with carefully placed machine embroidery designs. If you're working with a particular open weave, consider adding interfacing to the fabric wrong side.
When picking a backpack pattern, consider less detailed designs, especially if the fabric you're working with is thick, textured, or prone to fraying. Small details can be tedious to sew and less impactful with heavily textured fabrics. The pattern for the backpack above used only geometric shapes and worked perfectly to showcase the fabric..
If the fabric you're working with has an open weave, like the throw blanket above, trace the pattern pieces onto the fabric first, then cut and immediately serge or staystitch the edges to prevent fraying.
Make sure you have the tools you need to work with the fabric, especially if (again) the fabric is very thick, textured or unusual. You might need a thick needle or thread for heavy fabric, a clearance plate for stitching over big seams, a microtex needle if your fabric is very fine or seems prone to pulls and snags, or a specialty presser foot.
Sew your project…and be prepared to adjust along the way! Found fabric can present a variety of unknowns, especially during the construction phase. Be open to learning opportunities and creative adjustments along the way, as that's part of the process.
Don't forget to save your scraps! I used the remaining blanket fabric to make a few coordinating pillow fronts.