Heart Template with Circular Attachment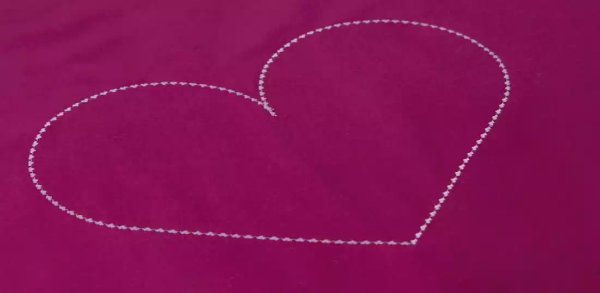 Easily and effortlessly make hearts of varying sizes with the new template for the Circular Attachment. Add hearts to your garments, home dec, or quilt projects for Valentine's Day.
*This is for use with the Circular Attachment, 821026096, 920344096 or 920392096 (not included with templates)
1. Take the template and fabric marker and lay on fabric.
2. Select the size you want to make and using the template, mark each dot for your size with your fabric marker, 6 marks in total.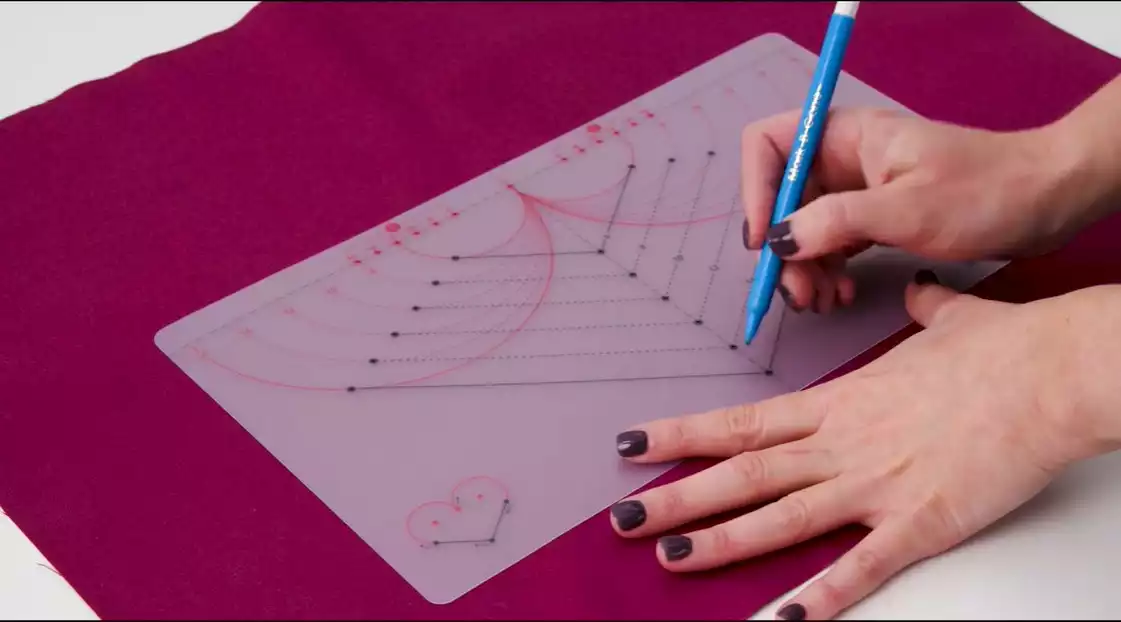 Mark dots A and B as this will be where you place your pin for the top of the heart.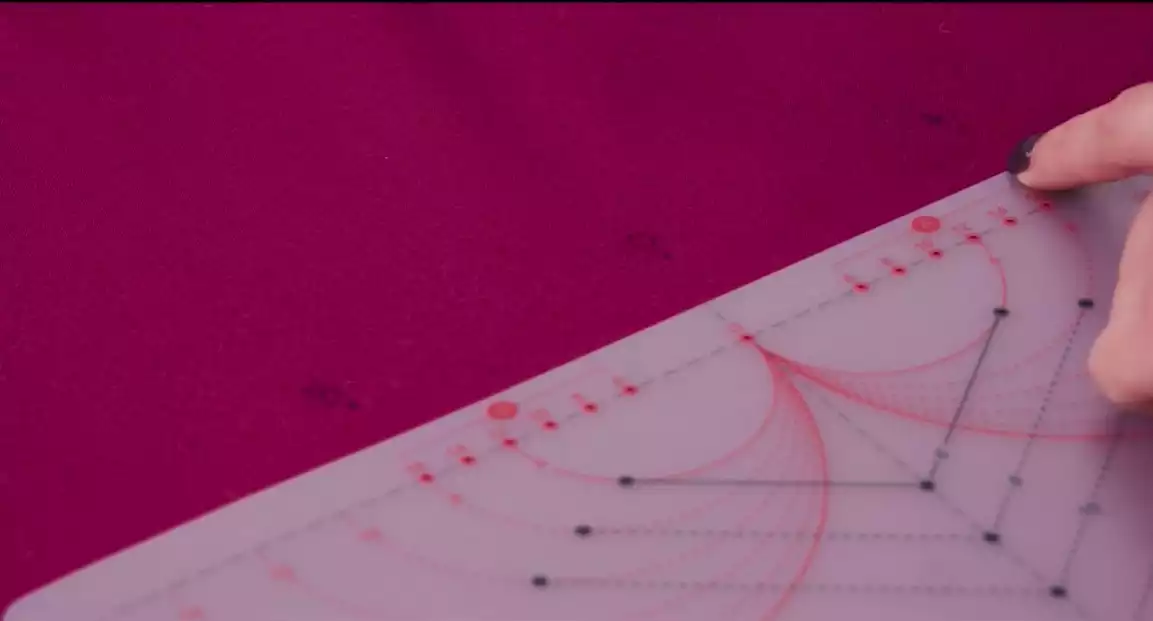 You can draw a line connecting the bottom dots for the V of the heart if you would like.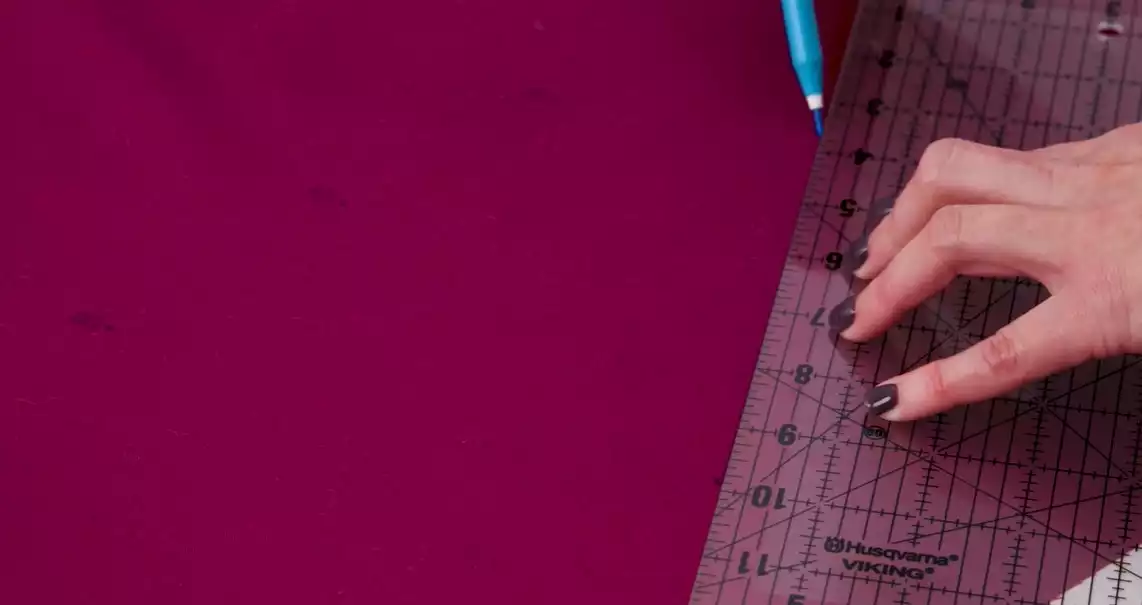 3. Set up your sewing machine for the Circular Attachment, adding an extension table or quilters table if available.
Select desired stitch aSet machine for needle down, this will make it easier to make turns when sewing the heart

4. Set Circular attachment to the size you marked and place pin in mark A through your fabric and stabilizer.
Be sure to use stabilizer when using the Circular Attachment as it will help give stability to fabric and stitches

5. Start stitching at the center mark between A and B and stitch from the center point, around mark A to the side mark past A (180 degree turn)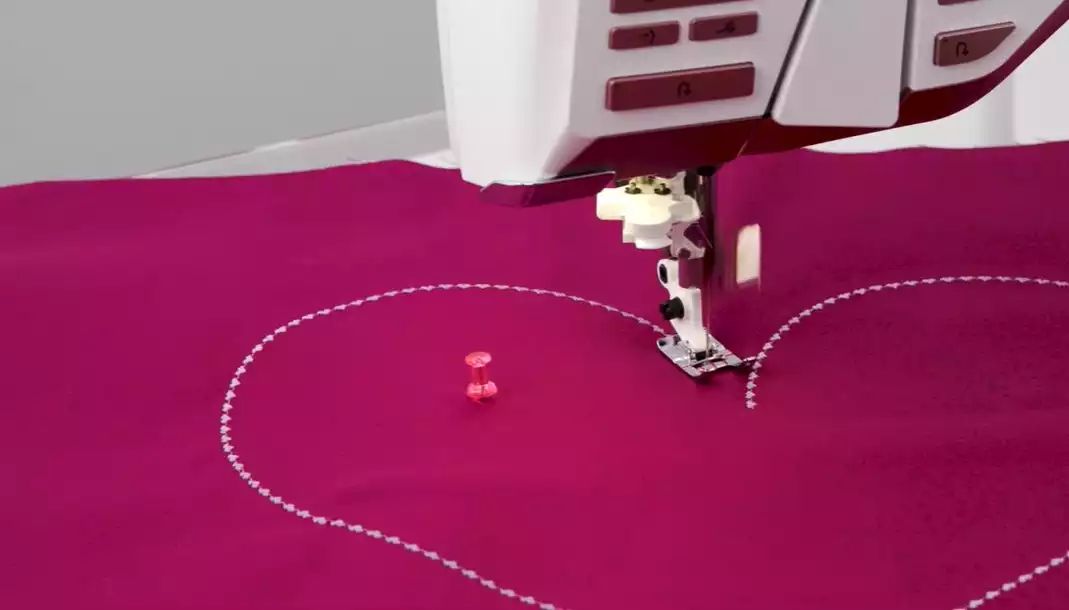 6. Then take out the pin and stitch a straight line to the bottom mark then turn to stitch a straight line and follow the line drawn to create the V at the bottom of the heart, stopping at dot at the side of B.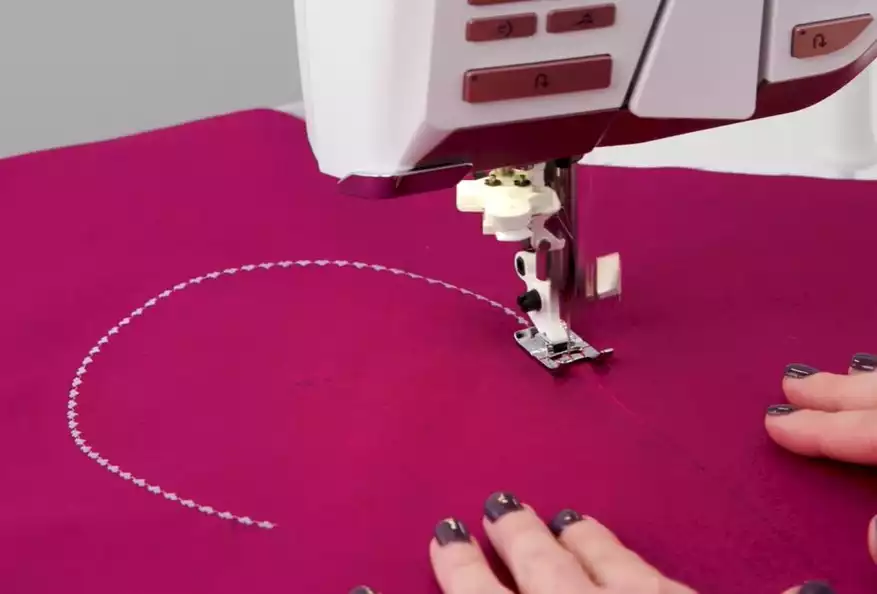 7. Insert the pin into mark B and stitch 180 degrees around to the center mark
There is no need cut your thread between marks, it is possible to sew the heart without having to stop your stitching and cut the thread, in one continuous run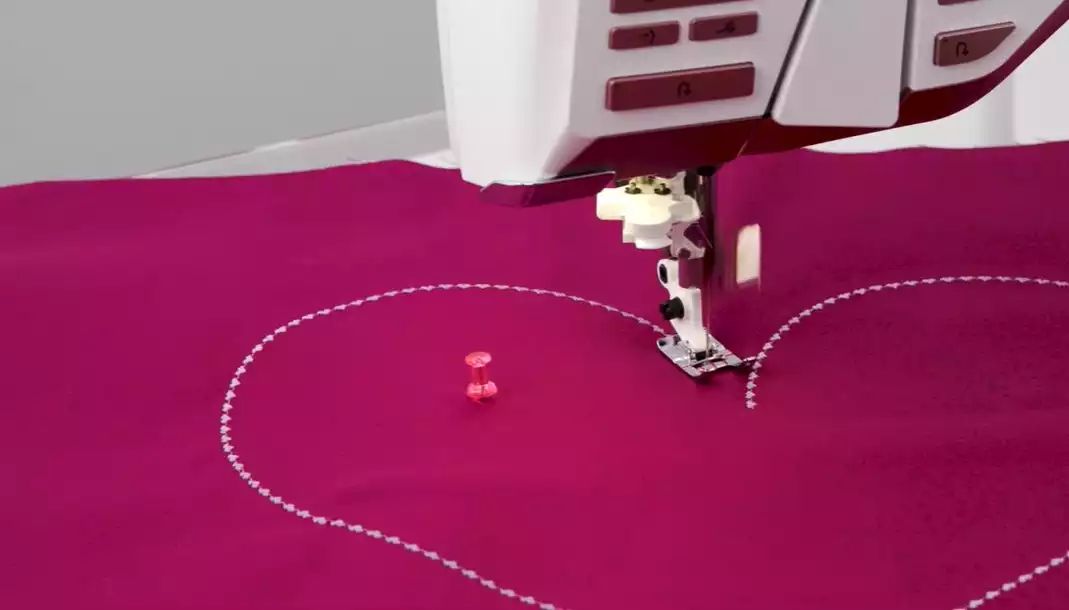 8. Your heart is complete!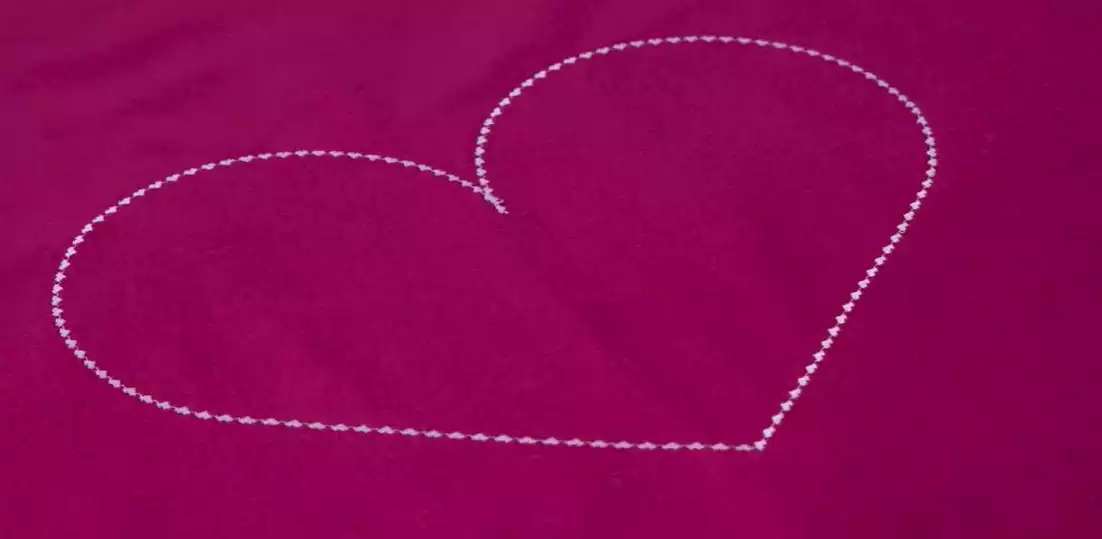 9. You can create a row of hearts interlacing them or have fun creating fun new designs and adding hearts to all your Valentines decorations
You can also experiment with the yarn couching foot set and the ribbon feet set to create hearts with dimension and texture! Let your creativity go wild!