Embroidering with the Specialty Bobbin Case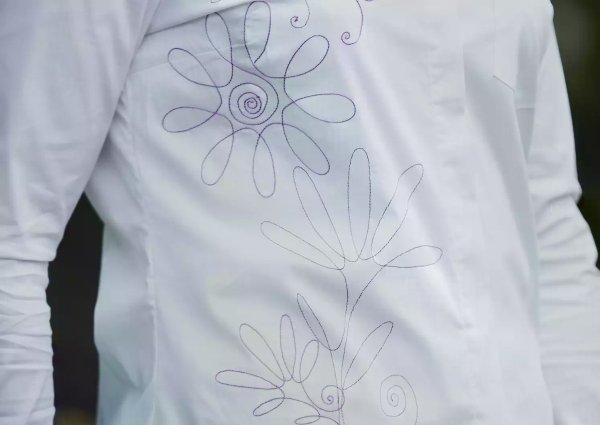 The specialty Bobbin Case was originally developed for stitching decorative stitches, adding a decorative heavier thread while sewing from the wrong side of the fabric. This gave a cool textured look of the stitches. But this is a technique that can be used for embroideries too!
The designs in the Library were created especially for the technique, but you can try any type of design which is made out of running stitches, like quilt designs. Just make sure to test it on a scrap piece of fabric before you try it on your actual project.

Find more embroideries within the Technique Specialty Bobbin Work in mySewnet Library
HOW TO:
Set the machine for embroidery and attach the correct embroidery foot for your machine.
Experiment first with a scrap piece of your chosen fabric and hoop the right side down with a piece of stabilizer on top.
In the Temporary Embroidery settings turn off the Automatic Thread Cutter and Automatic Jump Stitch Trim.
Select the lowest speed on the machine.
Using the step stitch by stitch buttons advance to the first stitch of the design.
Hold on to the top thread and turn the handwheel one full turn towards you to bring up the lower thread. While holding both threads start the embroidery. Trim both threads when the machine stops and prompts you.
Press the start/stop button and finish your embroidery.
Increase the top tension slightly if needed.
Read more about the Specialty Bobbin Case for Husqvarna Viking HERE
Read more about the Specialty Bobbin Case for PFAFF HERE