Create a Big Applique Heart with Circular Attachment and Template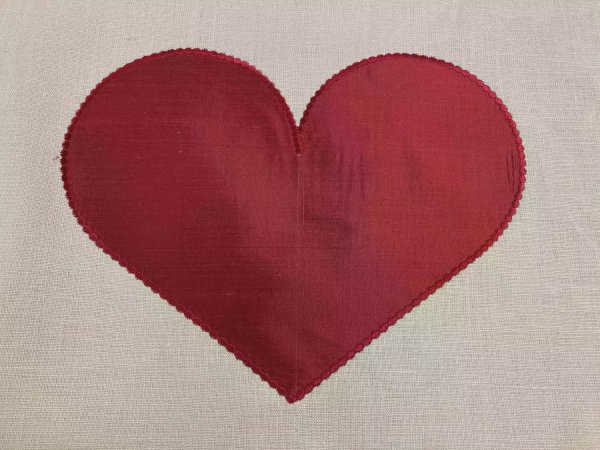 Create a beautiful heart appliqué in size 9,5" x 12,5" / 250mmx320mm . The Circular Attachment and the new Circular Attachment Heart Template, is your best help in creating a large size appliqué Heart.
What you need:
Fabric and stabilizer
Appliqué fabric
Thread in matching color
Circular Attachment
Circular Attachment Heart Template
Marking Pen, Ruler, Scissors
Sewing machine
Preparations

1. Draw a straight line with the marking pen lengthwise at the middle of your piece of fabric.
2. Do the same with your appliqué fabric.
3. Place the stabilizer at the very bottom, place the base fabric on it, and the appliqué fabric on the top. Align the lines on the base fabric and the appliqué fabric to each other. They will help you to place the appliqué fabric in the center.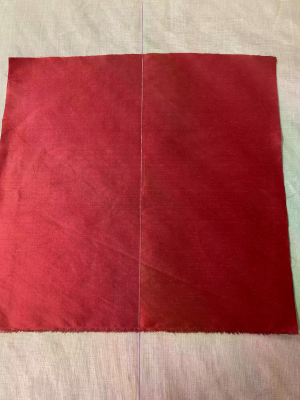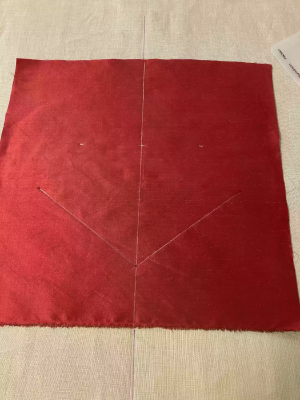 4. Now make the marks that are needed to create the heart on your appliqué fabric. Use the heart template to this. Mark all 6 points, select size 16 for all points. (check instructions for the Heart Template)
5. It can be a good tip to pin together the stabilizer, base fabric and the appliqué fabric.It will help you keep together the three layers while sewing.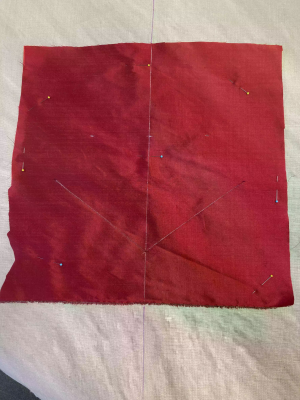 6. Select a centered straight stitch on your machine, adjust the stitch length to 1.5 and attach a straight stitch presser foot
7. Attach the Circular Attachment, and set the slider to size 16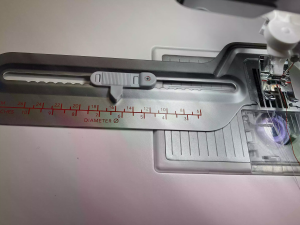 8. Stick the pin through your fabrics at the first point (according to the instruction of the heart template), and set the pin in the slider.
9. Start sewing from the starting point and complete the heart (according to the instructions of the Heart Template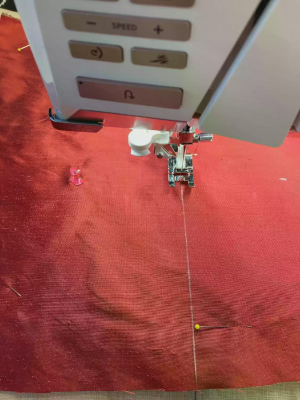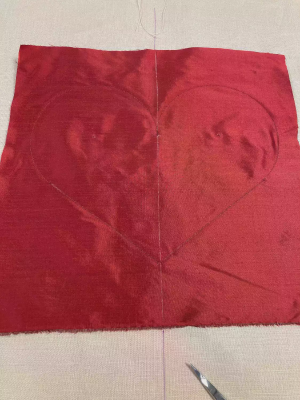 10. Cut away excess fabric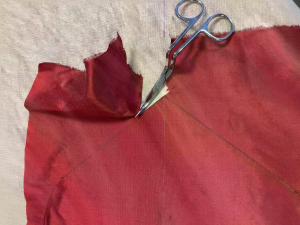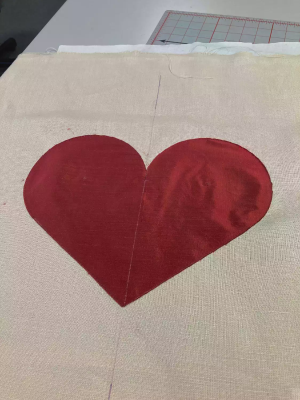 11. Select now a stitch that you will cover with the edge of the fabric. ( In this case a satin dot is chosen. Both the width and length is set to 6mm and the density is set to 0.3)
12. Sew with this selected stitch along the application edge in the same way as you sewed the straight stitch. Use the same pinpoints to pin your fabric into the slider. The slider shall be set to the same size (16) as it was set for the straight stitch.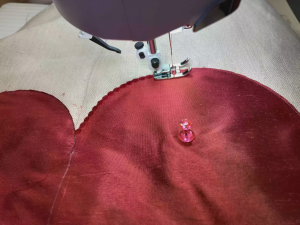 13. Use this heart and sew a pillow. The size of this heart fits well for a pillow size 19"x19" or 50cmx50cm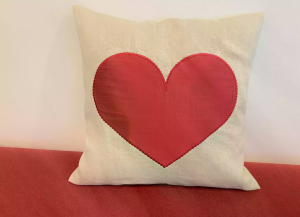 © mySewnet Studio