How to Use Metal Hoops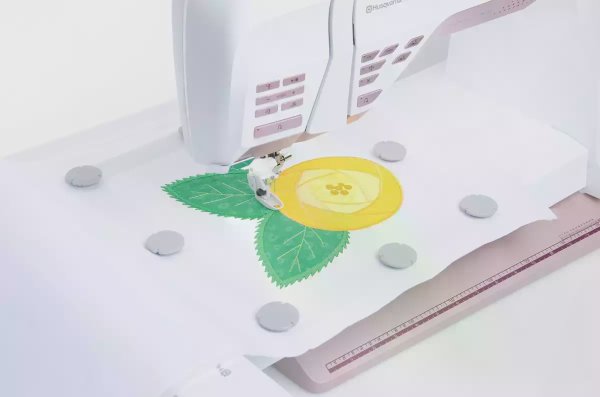 Machine Embroidery hoops tutorial article for begginers
Some fabrics are more difficult to hoop than others or should not be hooped at all, since hooping can damage the fabric. Thick and coarse fabrics can be difficult to hoop but also thin and glossy fabrics. Hooping ready-to-wear garments is difficult or impossible due to seams, narrow areas or buttons/rivets. When using Metal Hoops, hooping won't be a problem!

When you want to embroider on quilts or other projects where you do not want residuals from stabilizer on the back side, the Metal Hoops are perfect! Embroider without stabilizer. Embroidering several designs after each other or doing endless embroideries is easy, just remove the magnets and move the fabric. Ready to embroider the next design in no time!
There are several sizes of Metal Hoops available so you can easily find the perfect size hoop for your project.
Choose the appropriate stabilizer for your project, if hooping garments or something that does not fit entirely in the hoop, a sticky stabilizer is perfect to use as you can hoop the stabilizer and then the garment can stitch to the stabilizer for added stability.
Each hoop comes with 4 magnets, the Quilters hoop comes with eight due to its larger size. Place a magnet in each corner of the hoop, if needed additional magnets are available for purchase to provide additional stability, do not exceed 8 magnets on a hoop.
Embroider your design.
There are several different accessories available for the metal hoops, a hat hoop accessory and metal hoop fabric guide set.
Metal hoops are perfect for a variety of projects that might not fit properly in a standard hoop, larger quilt blocks for example with the three layers might not hoop easily in the standard hoop but with the Quilter's Metal hoop it can be hooped easily to use embroidery to quilt your blocks.
Hats are difficult to embroider but with the metal hoop and the hat hoop attachment you can easily embroider hats.