Create an Endless Design in mySewnet Embroidery Software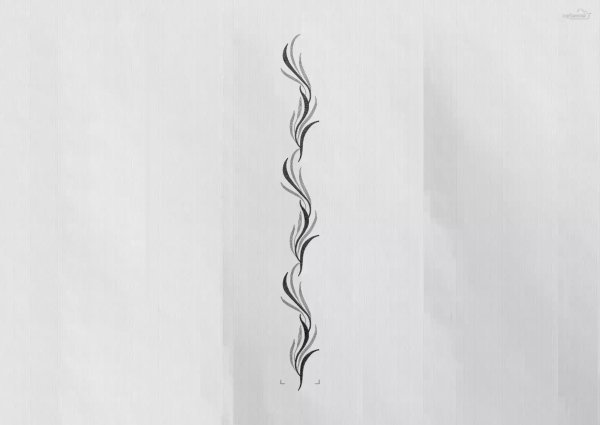 As part of mySewnet Silver, Gold and Platinum Levels of mySewnet Embroidery Software, you will find the Endless feature. Here is an instruction on how to create an endless border from one of the designs from mySewnet Library.
With 30-day Free Trial of mySewnet Embroidery Software you will get to try out the most user-friendly and feature rich digitizing software on the market. It works with all embroidery machine brands and is available for both Windows and Mac.
What you need:
mySewnet Embroidery Software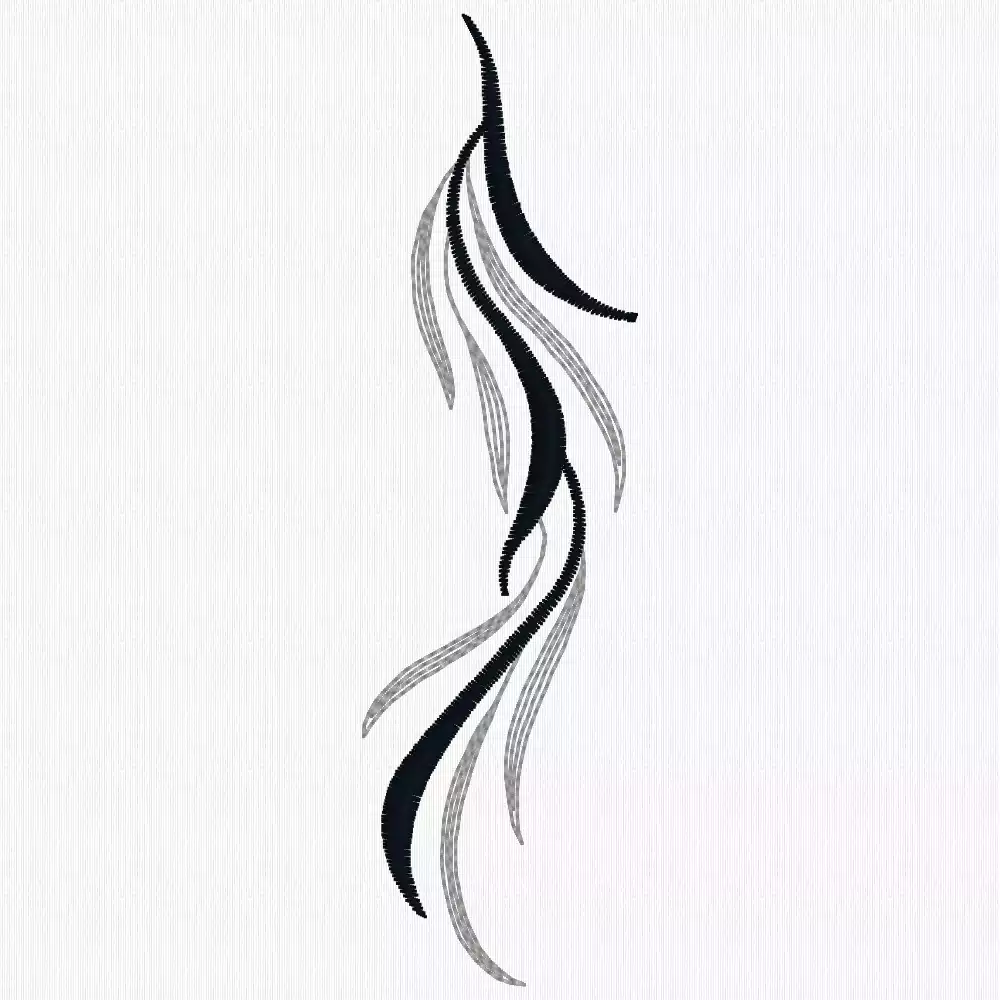 How to create it:
Open mySewnet Embroidery Software and choose Blank Canvas.
In the hoop Selection Pop-up choose the longest hoop you can use on your machine, Choose Natural orientation. The 360x260 hoop was used in this exercise.
Click File and Open. Find your design and open it.
Mirror the design side to side.
Click on the Endless Embroidery Wizard

This will show the design repeated to fit the chosen hoop with the default settings.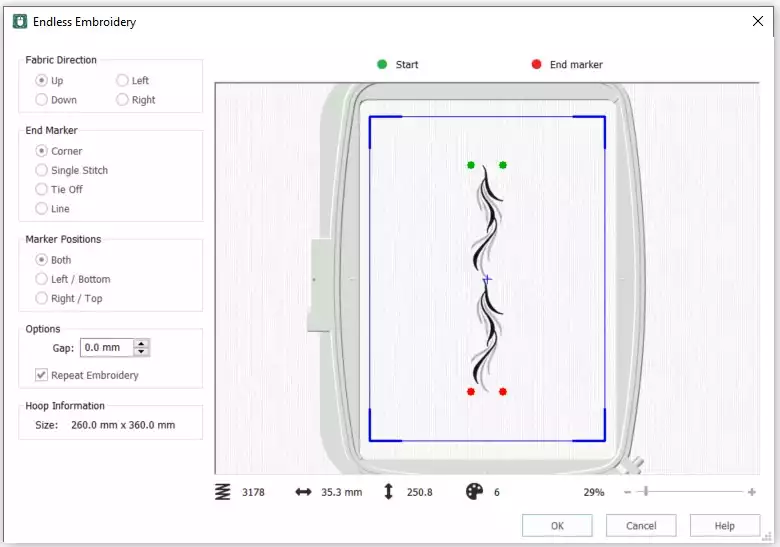 To fit more repeats and change the layout, the settings can be changed. For example, changing the gap to a negative number, will push the repeats closer together or even overlap. With this embroidery, the Options for Gap was change to -13mm. This will create an overlapping of the repeats. Of course this is a trial and error thing.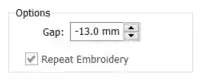 This will result in a longer design with 3 repeats instead of 2. Make sure to have the Repeat Embroidery box checked.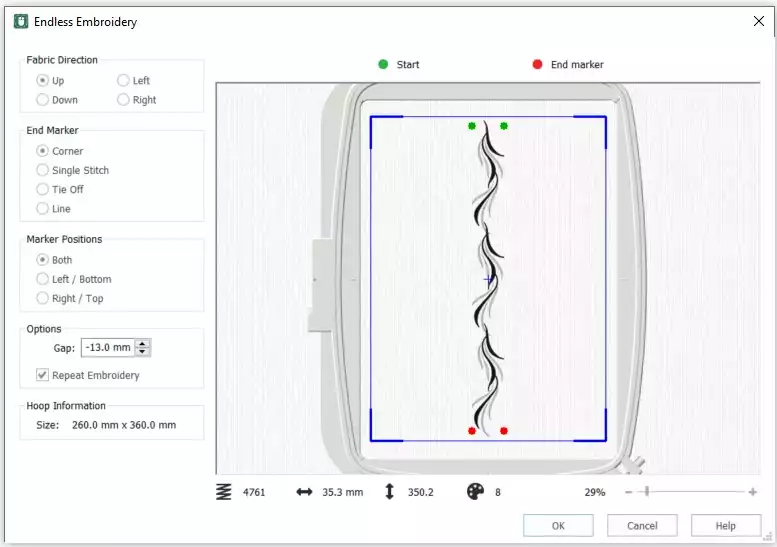 Click OK to close the Wizard. The new combination appears as a group in the hoop.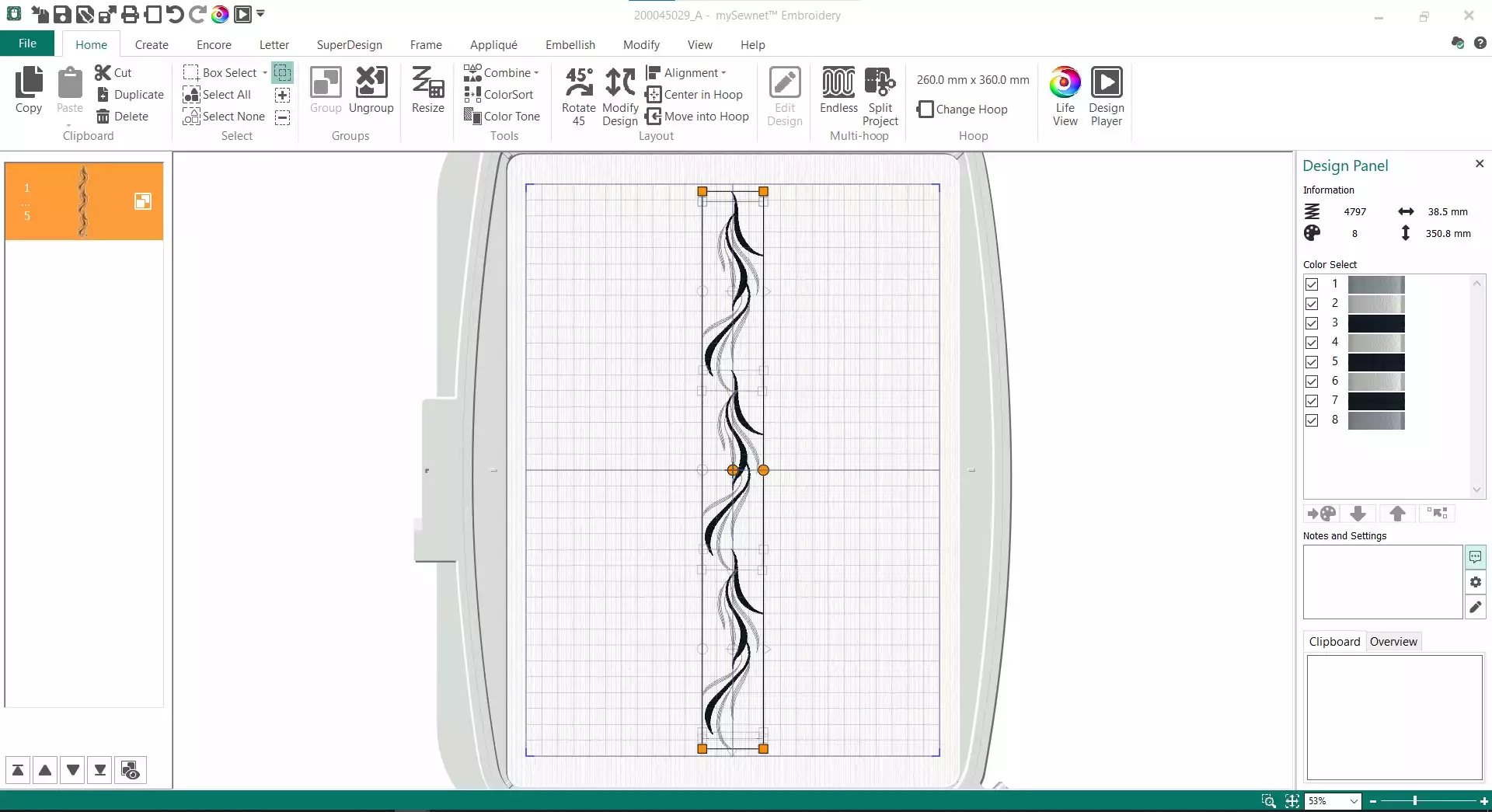 This is shown with the orange color in the Filmstrip and the icon next to it. It also shows that the group consists of 5 elements; three design repeats, start and end markers.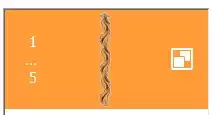 Note that the Group still have all the changes in the color blocks.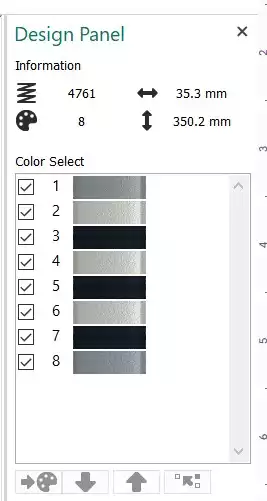 If you want to ColorSort, you first need to create a combined embroidery. Click Combine and ColorSort under the Tools.

This will reduce the number of Color Blocks from 8 to 3. Note that the first Color Block is the Start and End Markers. You will automatically get Endless Embroidery in the Notes and Settings.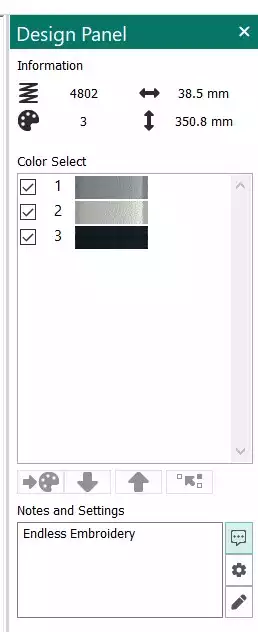 If you instead click on the Settings, you will get all information of what settings you have used. This information will stay with the file when you save it and visible again when you open it. Small very useful feature.
You can also see it if you right click on your embroidery in the folder it is saved and choose the Embroidery Tab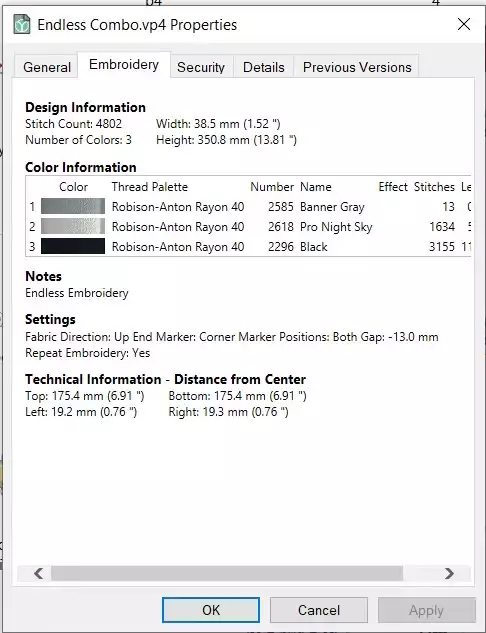 Your new Embroidery Border is ready to be stitched out. Either send it directly to your mySewnet enable machine in the mySewnet Send Options in the top right corner, or Export to the file format you need.