How to Watercolor Embroideries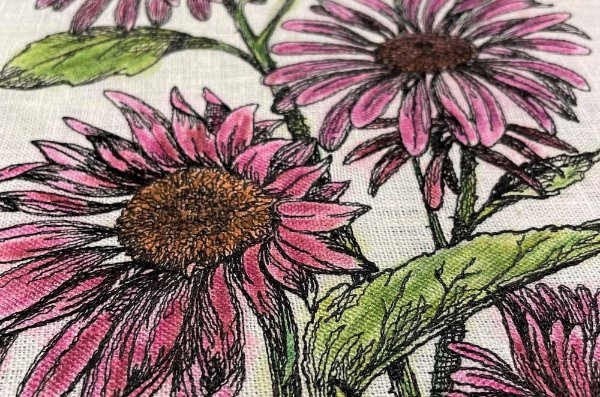 Use watercolor pencils and turn your outline embroidery into a unique piece of art. The finished result is fade resistant, but not washable. If you want it to be more durable you can use fabric decoupage sealer to make it hand washable.
What you need:
Fabric e.g. linen
Any outline embroideryfile, we used THIS DESIGN from Collection 263
Embroidery thread
Good quality watercolor pencils
Fabric decoupage sealant (optional)
Preparation

1. Stitch out the embroidery.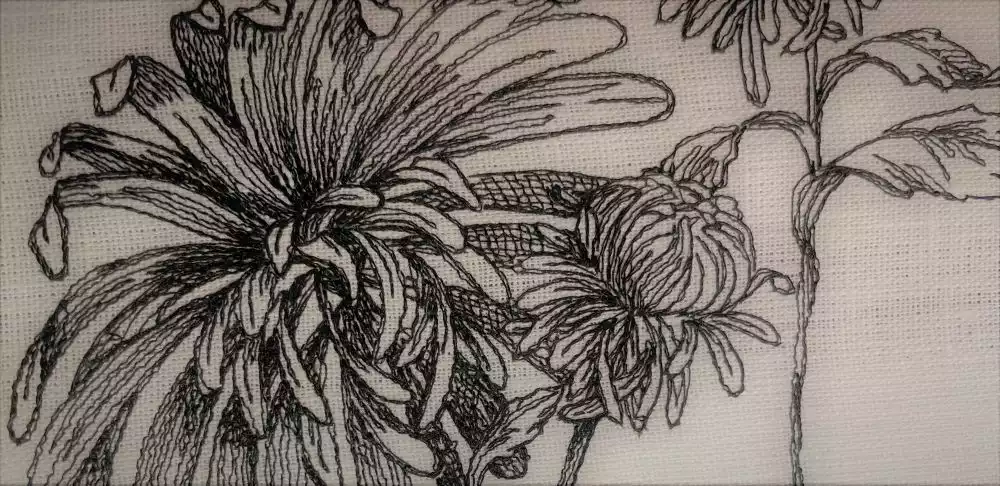 2. Start coloring the different areas inside the outlines of the embroidery. Use different shades of color for a more artful result. When the area is colored, wet the area with a brush. Do not use too much water as this will make the color run outside the outlines.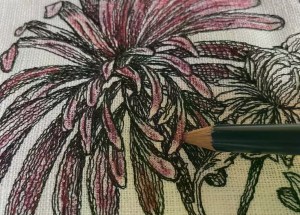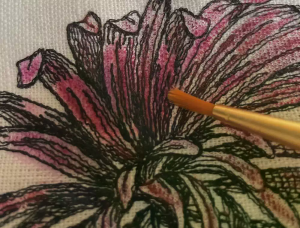 3. Work in sections. A little bleeding of color is ok and adds interest to the finished result, but to avoid too much bleeding outside the embroidery use an iron when needed to dry up the water. Protect the ironing board with paper towels to avoid stains from the color.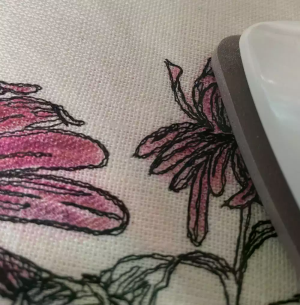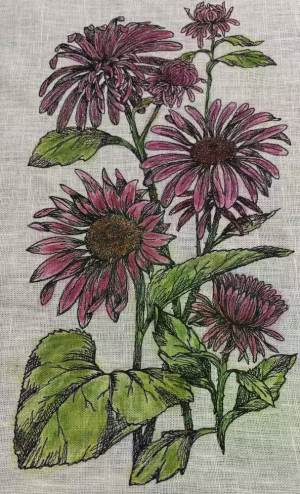 4. When you are finished, iron the surface well to set the color. If you want it to be more durable and possible to handwash you can use decoupage fabric sealant for this. Apply according to instructions.