MYSEWNET-ENABLED MACHINES
Get the most out of your embroidery software subscription with mySewnet-enabled embroidery machines
Your mySewnet-connected machine comes to life as soon as you sign-in to your mySewnet account. New features are automatically enabled, live content is displayed and updates are added directly to your machine. Forget about USB-thumb drives — everything happens wirelessly.
It's all connected. Wirelessly!

Enjoy seamless, wireless connectivity between all your devices, from machine to computer, tablet and mobile. Get creative while in your sewing room, on the sofa or while traveling. Easily send designs to and from your devices or save them mySewnet Cloud for easy access anytime. From anywhere.

Access the mySewnet Library — right on the built-in screen.

Easily use built-in tools and search 9,000-plus embroidery designs to find your match.

Inspiring content. Updated weekly.

Stay in the loop with the latest trends in embroidery and sewing content—and get design and project inspiration. Meanwhile, benefit from how-to's and step-by-step project guides, whether you're a beginner or seasoned sewer.

Projects, step-by-step

Follow instructions step-by-step right on your machine screen with ample screen space to access other on-screen tools while you're sewing.

Design placement, made easy.

Snap a photo of your hooped fabric using the mySewnet App, send it to your mySewnet-enabled machine and use it as a background image to position the design.

Monitor embroidery stitch-out.

Track the progress of your embroidery stitch-out from any device and get notifications if your machine needs attention.
Find the perfect machine for your mySewnet Subscription.
Explore directly compatible models that let you take full advantage of your mySewnet subscription.
PFAFF® MYSEWNET-ENABLED MACHINES

HUSQVARNA® VIKING® MYSEWNET-ENABLED MACHINES
Do I need a mySewnet-enabled machine?
You can use mySewnet Embroidery Software (either part of a subscription or a one-time purchase) with just about any brand of embroidery machine available. You can even purchase single designs from mySewnet Library to use in a variety of embroidery file format that best work with your machine.
To get the most out of mySewnet, pair your mySewnet-enabled machine with a mySewnet Subscription to unlock even more software features, plus unlimited use of all 8,000+ designs in mySewnet Library.
Do I need a mySewnet-enabled machine?
Subscription

One-Time Purchase

MYSEWNET-ENABLED MACHINE IS REQUIRED WHEN USING:

Silver

Gold

Platinum

Silver

Gold

Platinum

mySewnet Embroidery Software

No

No

No

No

No

No

mySewnet Library

Yes

Yes

Yes

No

No

No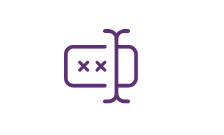 Have a subscription code?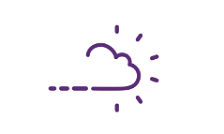 Why wait to create? Join mySewnet today!