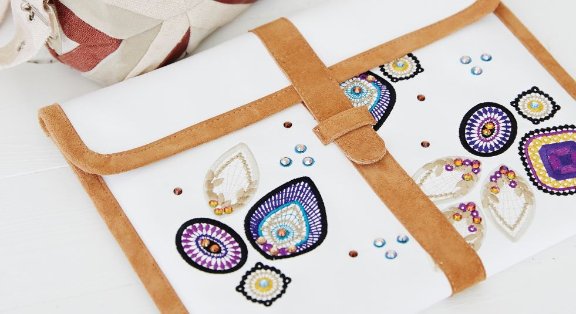 Unlock Your Creative Potential with mySewnet Machine Embroidery Software
Are you an embroidery enthusiast or a professional looking to take your machine embroidery to the next level? Look no further! Welcome to mySewnet, your gateway to a world of limitless embroidery possibilities. Whether you're a beginner just starting your embroidery journey or a seasoned pro, our innovative embroidery software is designed to cater to all your needs.
Why Choose mySewnet for Your Embroidery Machine Needs?
1. Elevate Your Craft with Embroidery Machine Designs
Transform your ideas into stunning reality with our vast library of embroidery machine designs. From intricate floral patterns to playful cartoon characters, we have an extensive collection to cater to every taste and style. Simply browse through our selection and find the perfect design to embellish your project. Explore mySewnet Machine Embroidery Designs
2. Precision and Perfection in Machine Embroidery
Achieve flawless results with mySewnet's precision-focused machine embroidery features. Our software is designed to make every stitch count, ensuring your machine embroidery projects are nothing short of perfection. Say goodbye to frustration and hello to professional-grade results.
3. User-Friendly and Intuitive
We understand that not everyone is a tech guru. That's why we've made mySewnet incredibly user-friendly and intuitive. You don't need to be a computer expert to make the most out of our software. Dive right in and start creating beautiful machine embroidery designs effortlessly.
4. Compatible with Your Embroidery Machine
Worried about compatibility issues? Don't be. mySewnet is compatible with a wide range of embroidery machines, ensuring a seamless experience no matter what brand you use. Whether you have a home embroidery machine or a commercial-grade powerhouse, we've got you covered.
Singer, Pfaff and Husqvarna Viking embroidery machines are fully mySewnet enabled - which gives you a seamless embroidery experience! Explore mySewnet-enabled embroidery machines here!
Get Started Today!
Ready to embark on a journey of creativity and artistry with your embroidery machine? Join the mySewnet community today! With our top-notch software, endless machine embroidery designs, and a supportive community, there's no limit to what you can create.
Don't miss out on the opportunity to take your embroidery to new heights. Whether you're a beginner or an expert, mySewnet is here to elevate your craft and make your embroidery dreams a reality. Explore, create, and amaze with mySewnet embroidery software.
Unlock the potential of your embroidery machine with mySewnet.