Hanging Sleeve Corners with Embroidered Quilt Label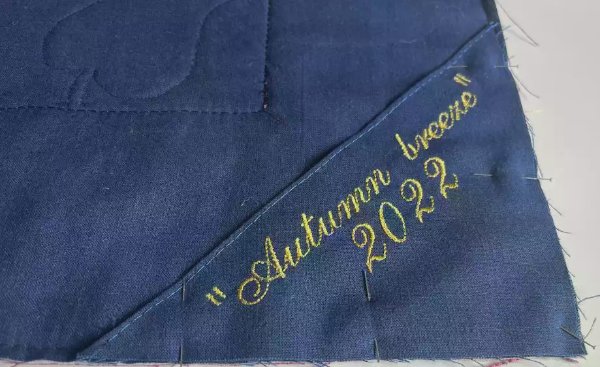 A quilt label is a good way to show who made the quilt, who is the recipient, the title of the quilt and techniques used and when it was finished. The hanging sleeve corners is a good place to show this.
With 30-day Free Trial of mySewnet Embroidery Software you will get to try out the most user-friendly and feature rich digitizing software on the market. It works with all embroidery machine brands and is available for both Windows and Mac.

Making the quilt label

1. Open the embroidery software, click change hoop, click enter size and make the width and height 7" (175mm) The diagonal of the hoop is the space you have available to make your quilt label.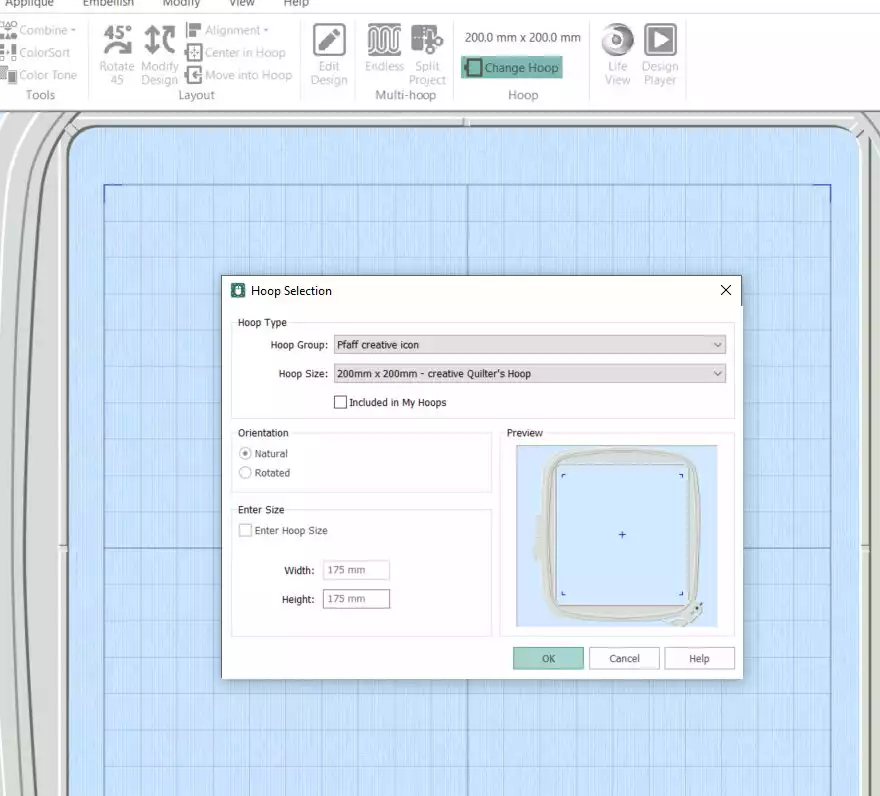 2. Go to the letter tab, choose the font and size you want. Click apply.
3. Turn the lettering on the diagonal and place it in the triangle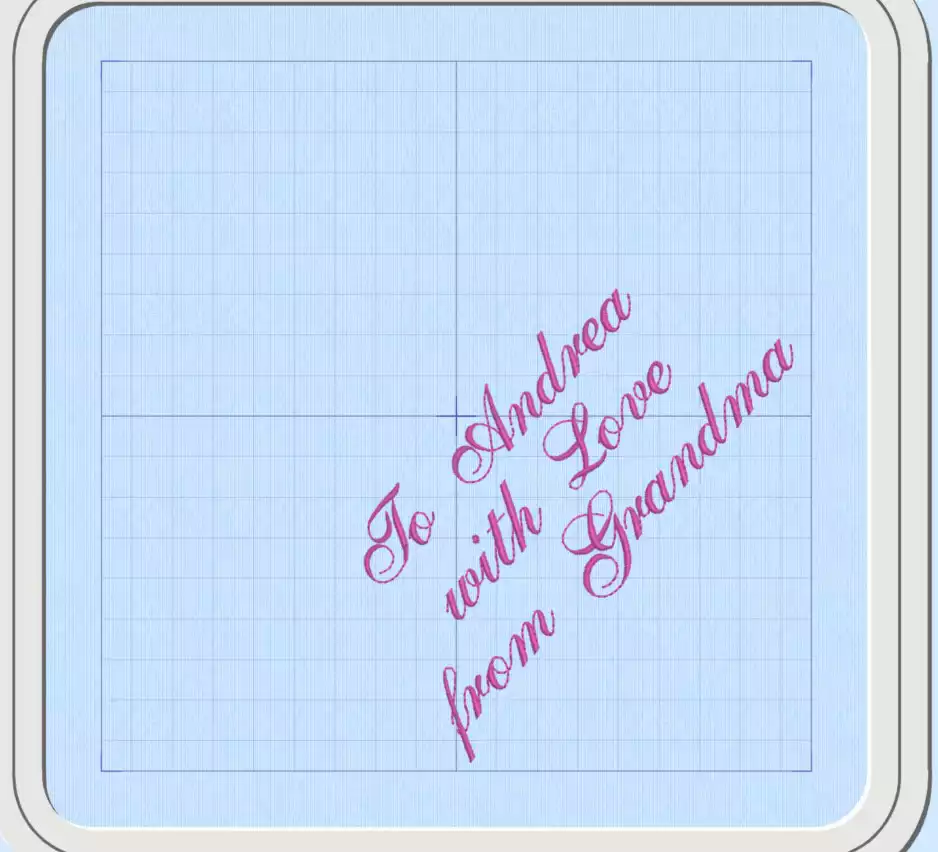 4. You can add embroideries as well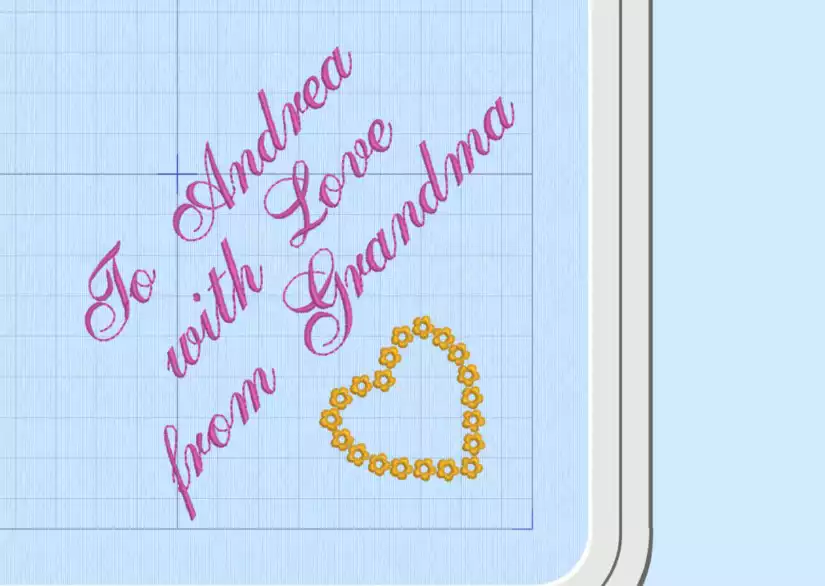 5. Finish by changing the hoop size to eg 8" x 8" (200mmx200mm) hoop
6. You can make up to four quilt labels for every quilt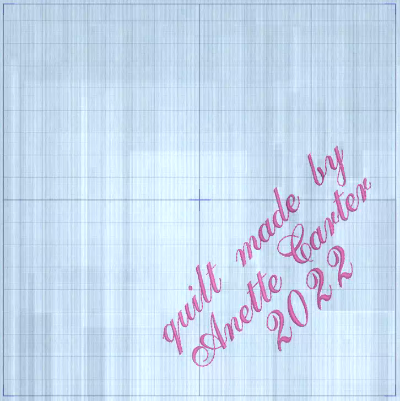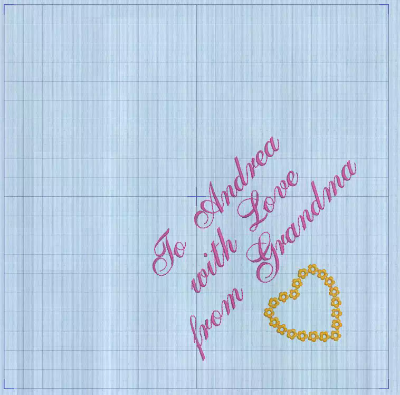 Making the sleeve corners

7. Cut out four squares 8"x8" (20x20cm)
8. If you want to make quilt labels stitch them out on the square(s)
9. Fold the squares diagonally
10. Pin a triangle in each corner, raw edges to the outer edge

Binding the quilt
See separate instructions on How-to bind the edges with single or duble layer. You will find the instructions in the How-to-section

Hanging rod.

Measure the distance between the two corners on top of the quilt. Cut a wooden hanging rod to match the length and hang your quilt!