Quick Serged Table Runner

Serge this fast and easy table runner in no time and it is completely constructed on the serger. You can create this table runner for every season using seasonal fabrics.
What you need:
Cotton fabric 1 piece 16" x 40" (41 x 102cm) or the width and length you want your table runner
Serger/Overlock machine
3 spools serger thread to match fabric
1 spool wooly nylon to match fabric
Floss threader
Water-soluble stabilizer
¼" double-sided fusible tape
Rotary cutter, mat and ruler
Iron and ironing surface
Pressing cloth
Machine Preparation

1. Set your serger for a 3-thread rolled hem.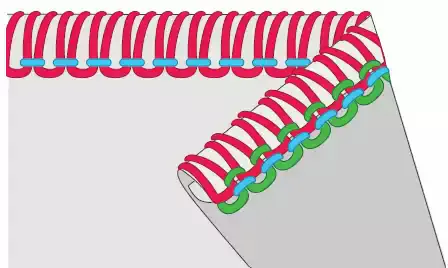 2. Thread the Needle and Lower Looper with serger thread.
3. Thread the Upper Looper with wooly nylon.
Tip: Use a floss threader to thread the wooly nylon through the Looper hole.
Rolled Hem
1. Serge the rolled hem along both long ends. Tip: Cut 1½" strips of water-soluble stabilizer. Lay the strips on top of the fabric as you serge. This helps to stabilize the edge of the fabric and hold the fabric edge in the roll as you serge.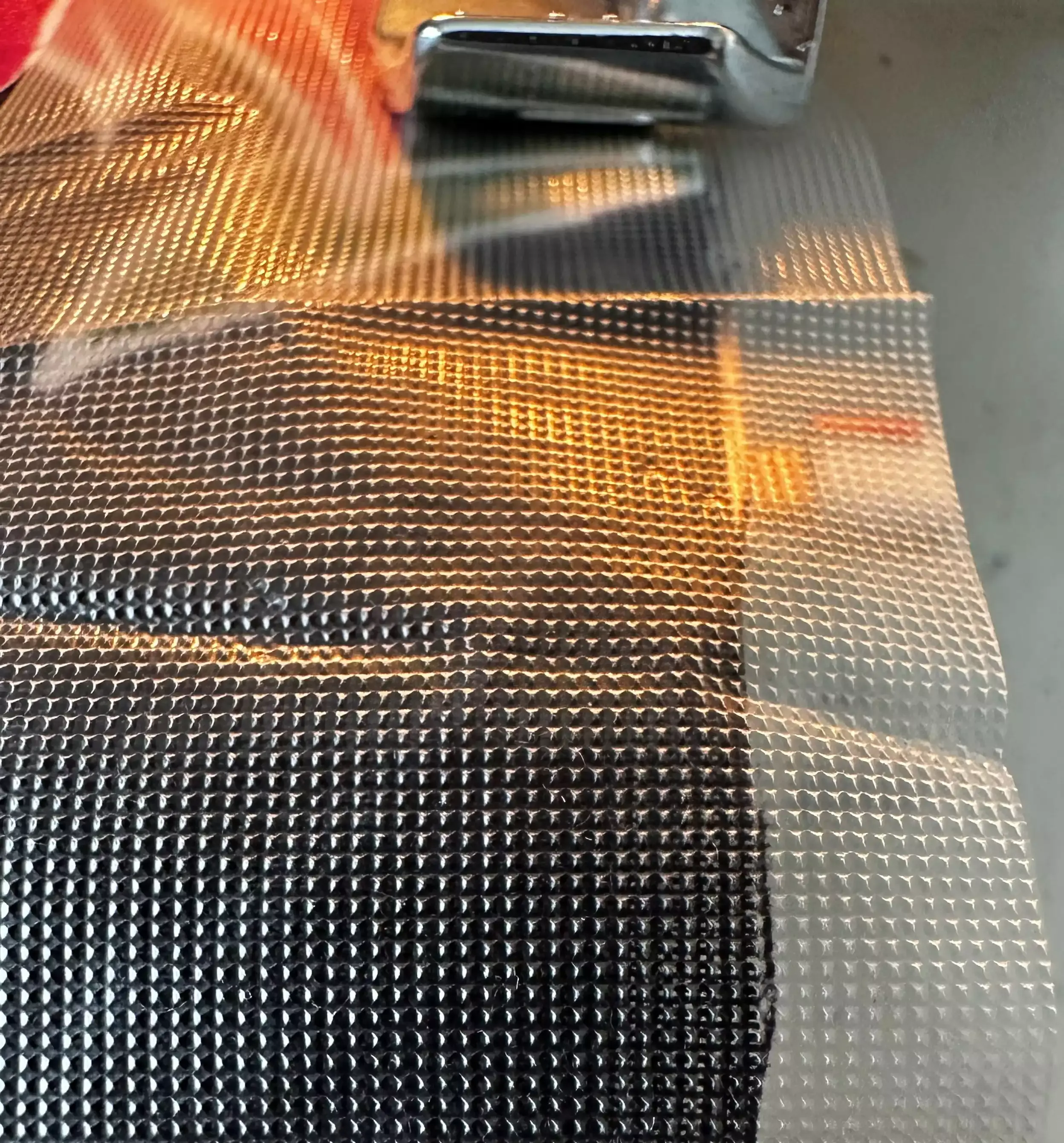 2. Once you complete serging the length, tear away the stabilizer.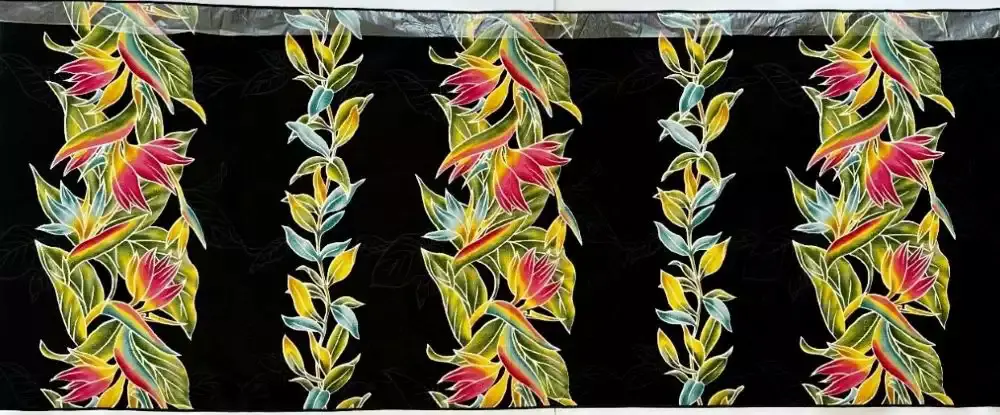 Machine Preparation
1. Set your serger for a 3-thread wide overlock stitch.
2. Thread with serger thread.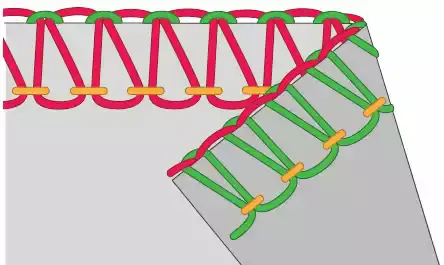 Finishing Steps
1. Fold your table runner right sides together lengthwise.
2. Serge each short end.

3. Press out the corners to form a point. Tip: When pressing cover the rolled edges with the wooly nylon with a pressing cloth. Wooly nylon will melt if you iron on it.
4. Place the ¼" double-sided fusible tape under the bottom edge of the triangles and fuse in place, this will hold down the edges.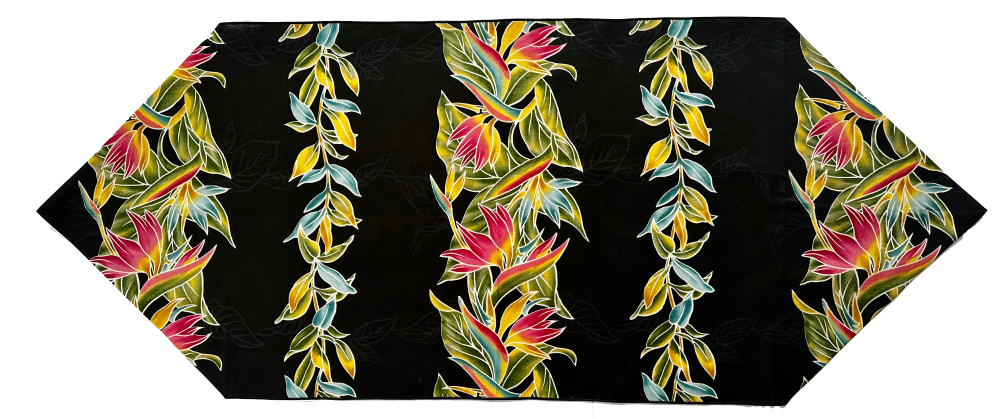 Enjoy making table runners for the different seasons with seasonal fabrics!