Yarn Couching Feet Set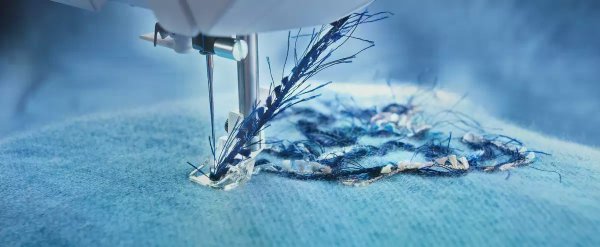 With the Yarn Couching Feet Set you can easily create decorative yarn embellishment both when sewing free-motion and embroidering. Two different feet will suit a variety of yarn. A detailed instruction is included with the product.
How to:
You can set up your machine for either free motion sewing or for embroidery.
1. Thread the machine with thread that matches the yarn.
2. Attach the proper yarn guides for your machine to the notches under the handle on the rear side of the machine.
3. Pull out as much yarn as you need from the ball of yarn.
4. Place the yarn in the yarn guides. It is very important that the yarn flows smoothly while you are sewing.
5. Choose Yarn Couching Foot 1 or 2, depending on the size of the yarn. For best result the yarn should fill the hole in the foot and still run easily through it. We recommend using yarn with even thickness.
6. Thread the yarn from above through the hole in the foot using the yarn threader.
7. Snap on the foot to the machine.
8. Start to sew.
If sewing free hand, use a slow steady speed when sewing to ensure that the needle is making it through the thread.
If in embroidery mode, set the machine to a slow speed to ensure that the yarn is feeding and the needle is hitting the thread.