Upcycle a Jeans Jacket with Embroidery - Encore Design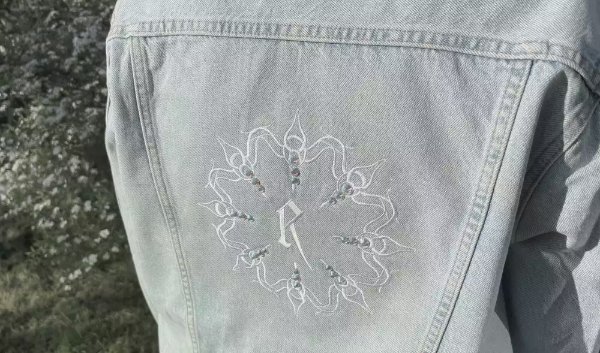 An old jeans jacket can be all new with a little embroidery and hotfix rhinestones! By combining different embroidery designs you can customize it even more.
With 30-day Free Trial of mySewnet Embroidery Software you will get to try out the most user-friendly and feature rich digitizing software on the market. It works with all embroidery machine brands and is available for both Windows and Mac.
What you need:
Jeans jacket in need of upcycling
mySewnet Embroidery Software Silver Level or above
Embroidery thread
Hotfix rhinestones (optional)
Embroidery file, click on the image below to go to the embroidery design in Mysewnet Library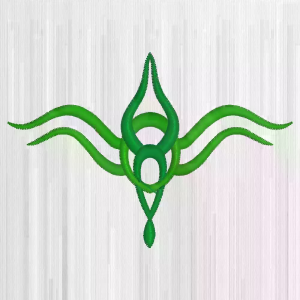 Prepare the embroidery design
1. Open mySewnet embroidery software and select Blank Canvas.

2. Go to Change Hoop and select 200x200 mm quilters hoop. You can change the hoop later.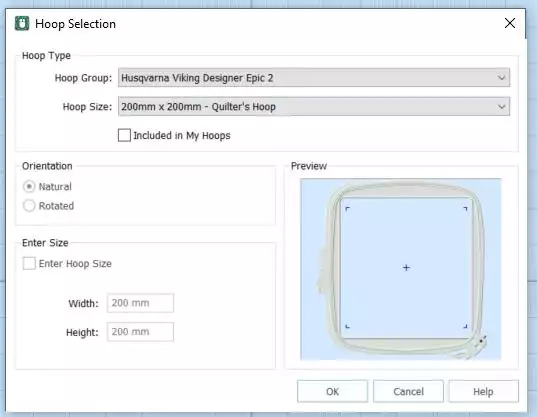 3. Insert the embroidery file.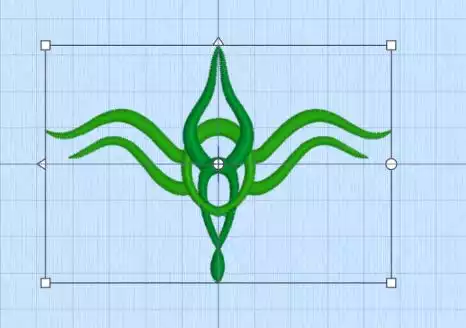 4. Go to Encore, select 8 Repeats and click on preview.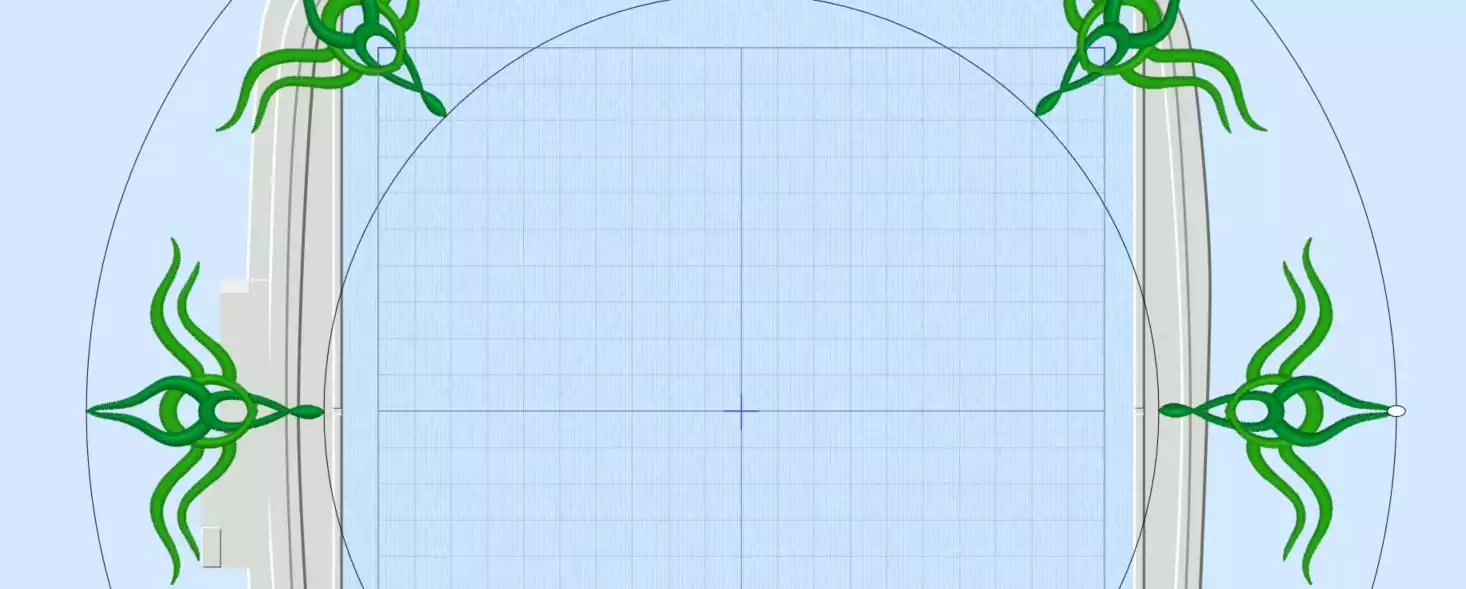 5. Drag the outer circle to the middle to move the designs closer together. Stop when all designs are in the embroidery area.It should look like this: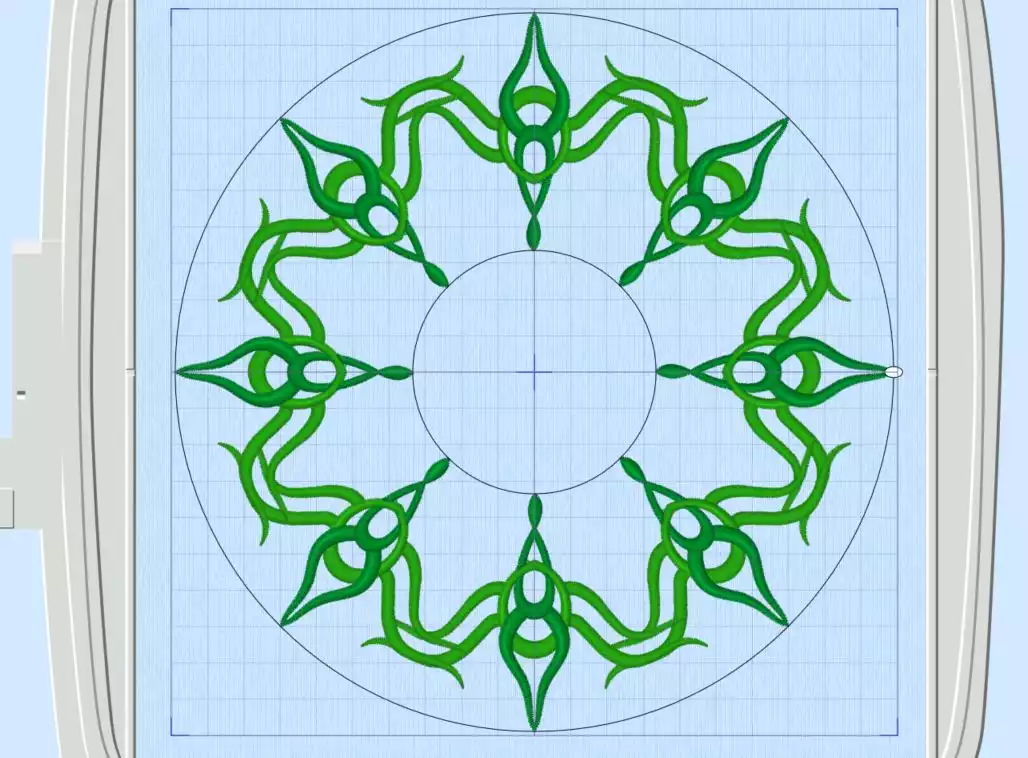 6. Click on Apply when you are finished. Go to Home tab and click on Combine, Combine All and then ColorSort.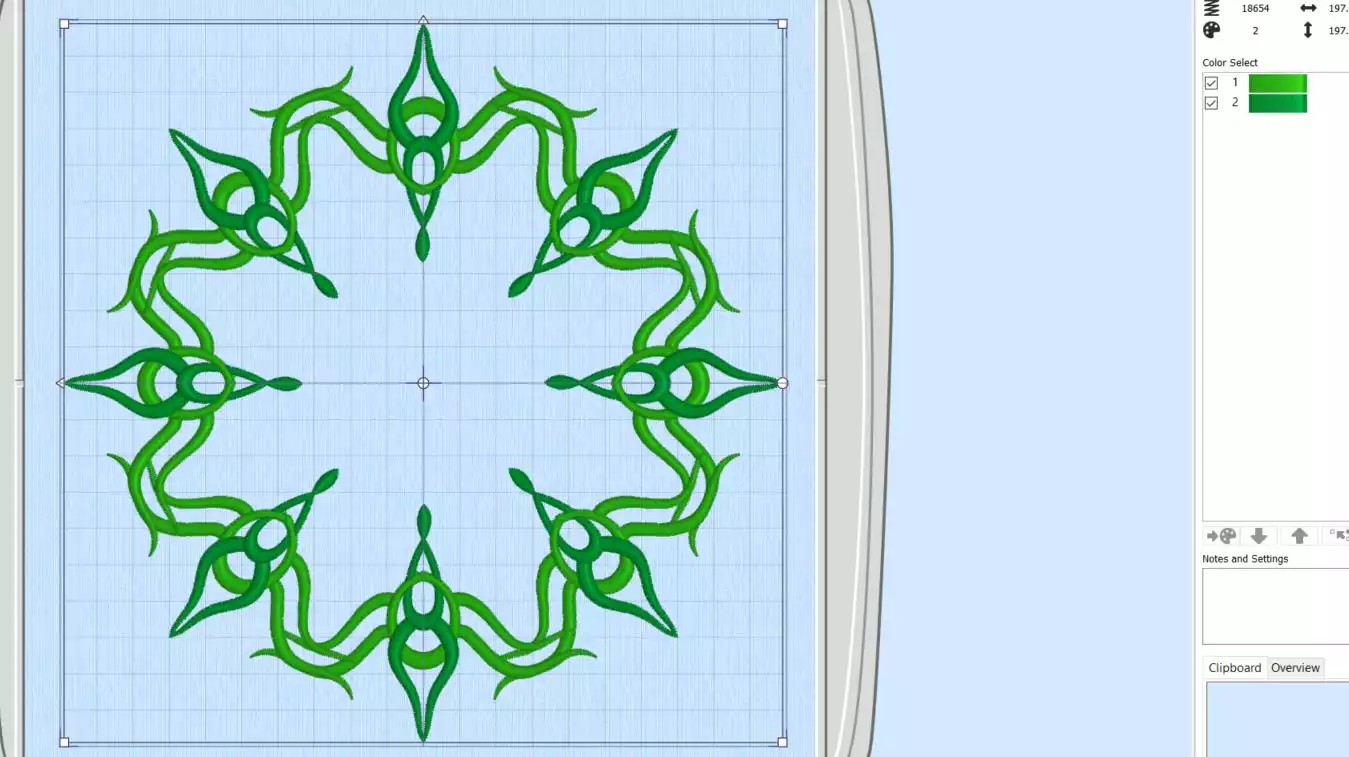 7. Now we can add the monogram, go to Letter, choose Tempus in the Monogram selection. Set the Size to 60mm. Type your chosen letter, only uppercase letters are possible with this font.

8. Click on Apply.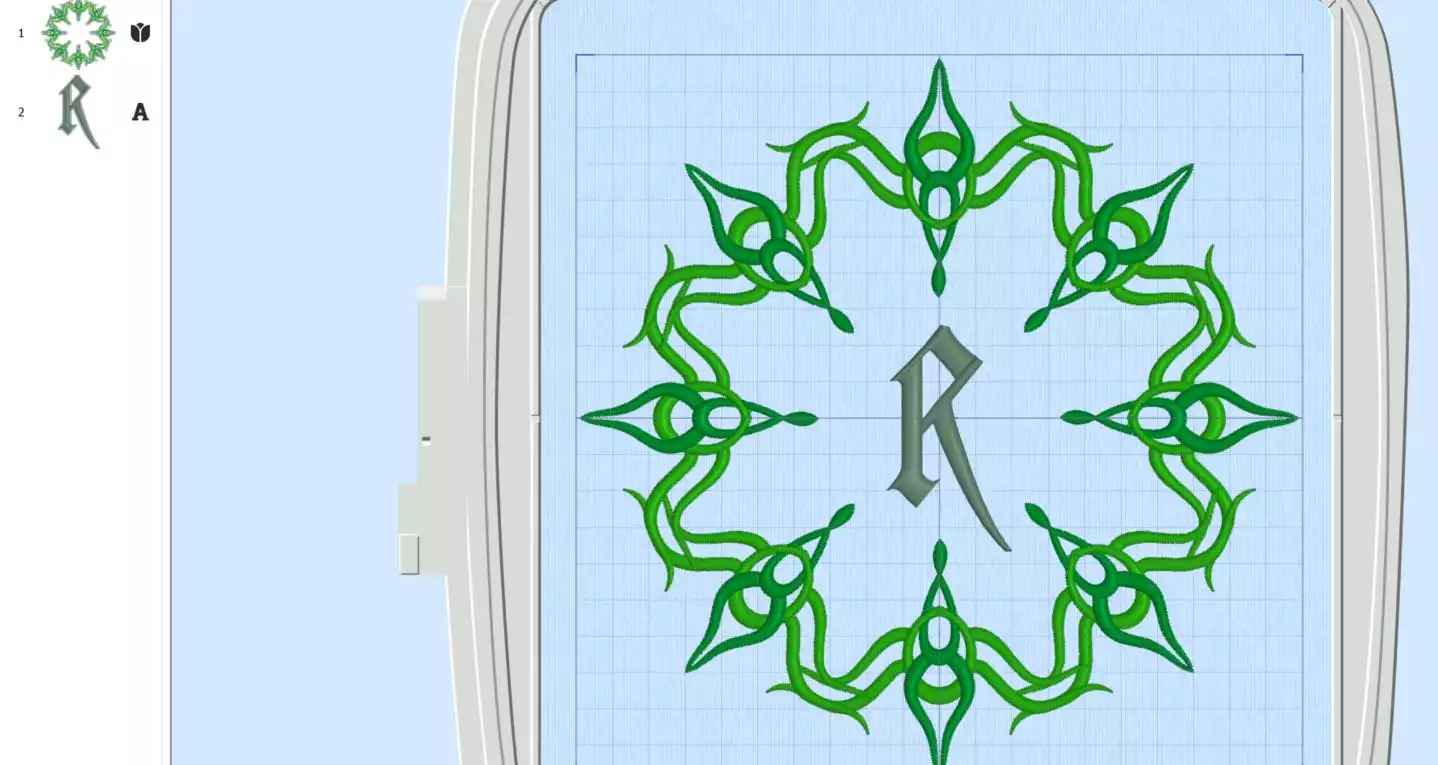 9. Go to the Home tab and click on Combine, Combine All.
Your embroidery design is now finished. Save the file and then export it in your preferred format.
Attach Hotfix Rhinestones (optional) to the finished embroidery. Pearls would also look nice!
Try our embroidery digitizing software free for 30 days!