Upcycle a Jeans Jacket with Combined Designs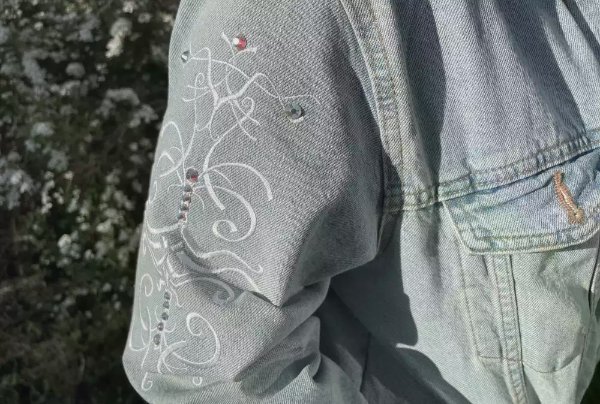 An old jeans jacket can be all new with a little embroidery and hotfix rhinestones! By combining different embroidery designs you can customize it even more.
With 30-day Free Trial of mySewnet Embroidery Software you will get to try out the most user-friendly and feature rich digitizing software on the market. It works with all embroidery machine brands and is available for both Windows and Mac.
What you need:
Jeans jacket in need of upcycling
mySewnet Embroidery Software Basic Level
Embroidery thread
Hotfix rhinestones (optional)
Embroidery files, click on the images below to go to the embroidery designs in mySewnet Library
Prepare the embroidery design

1. Open mySewnet embroidery software, choose Blank Canvas.

2. Change hoop to 240x150mm Creative Grand Metal Hoop (you can change the hoop later).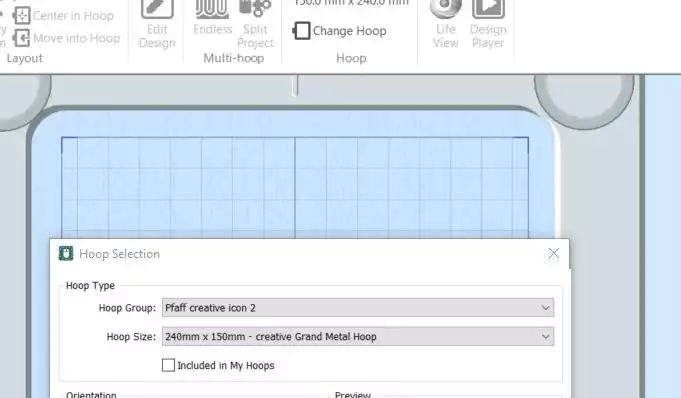 3. Go to File, Insert and add the embroidery designs. Move them out of the hoop area.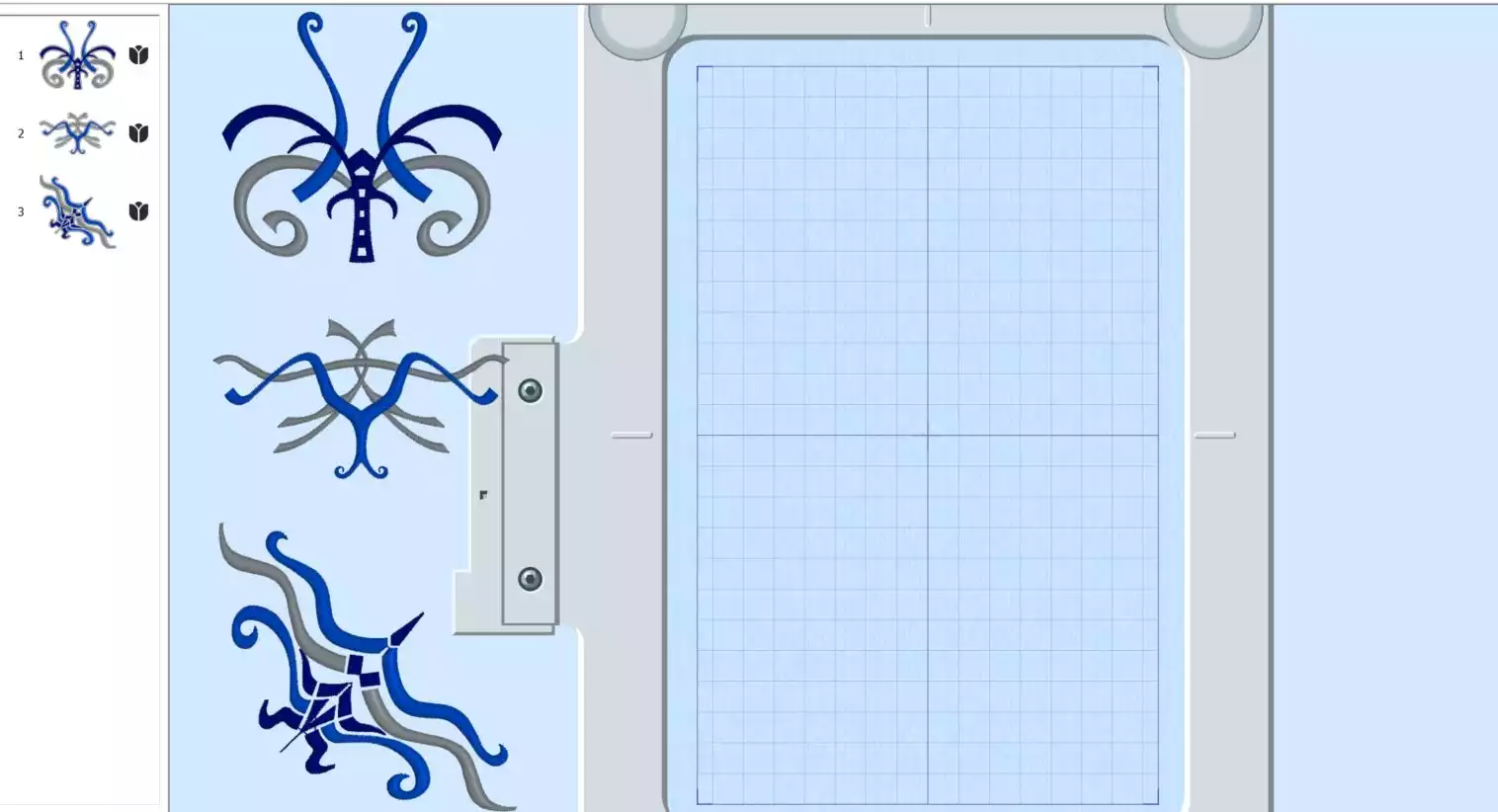 4. Click on the "diagonal" design and click on Center in Hoop.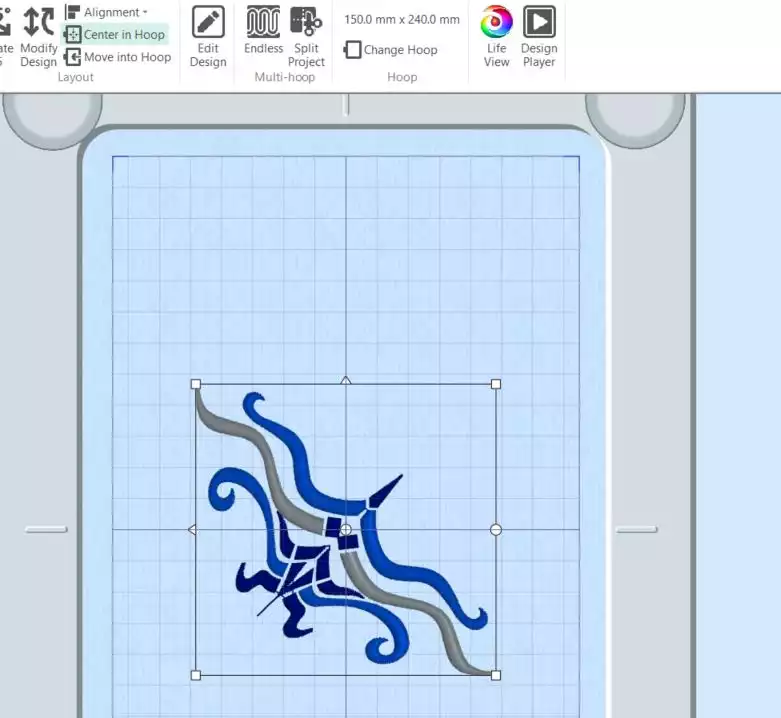 5. Click on Rotate 45 seven times. This will place the design horizontally in the middle. You can also use the round handle in the square around the design for free rotation.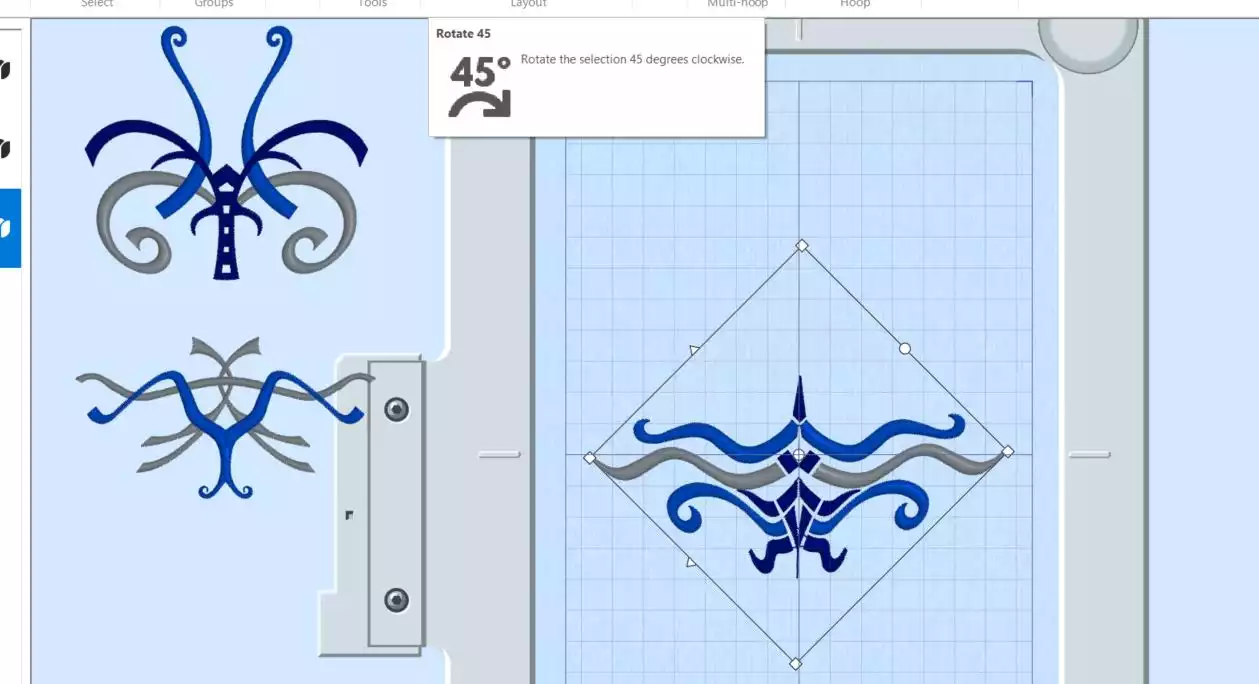 6. Click on the next design, the embroidery design on the top left above. Click on Duplicate.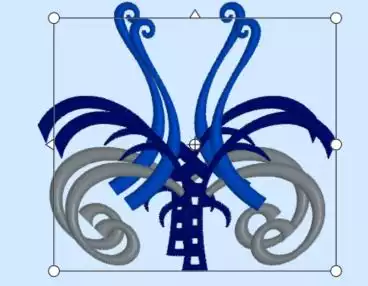 7. Move the design to the hoop area. Click on the arrow to mirror the design.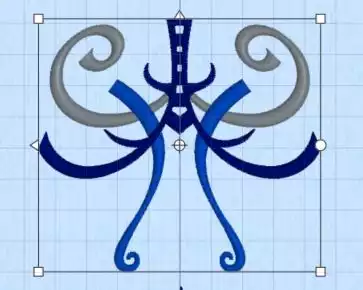 8. Move the mirrored design down the centerline using the arrow keys of your keyboard. The top of the mirrored design should just touch the lower edge of the center design, see image below.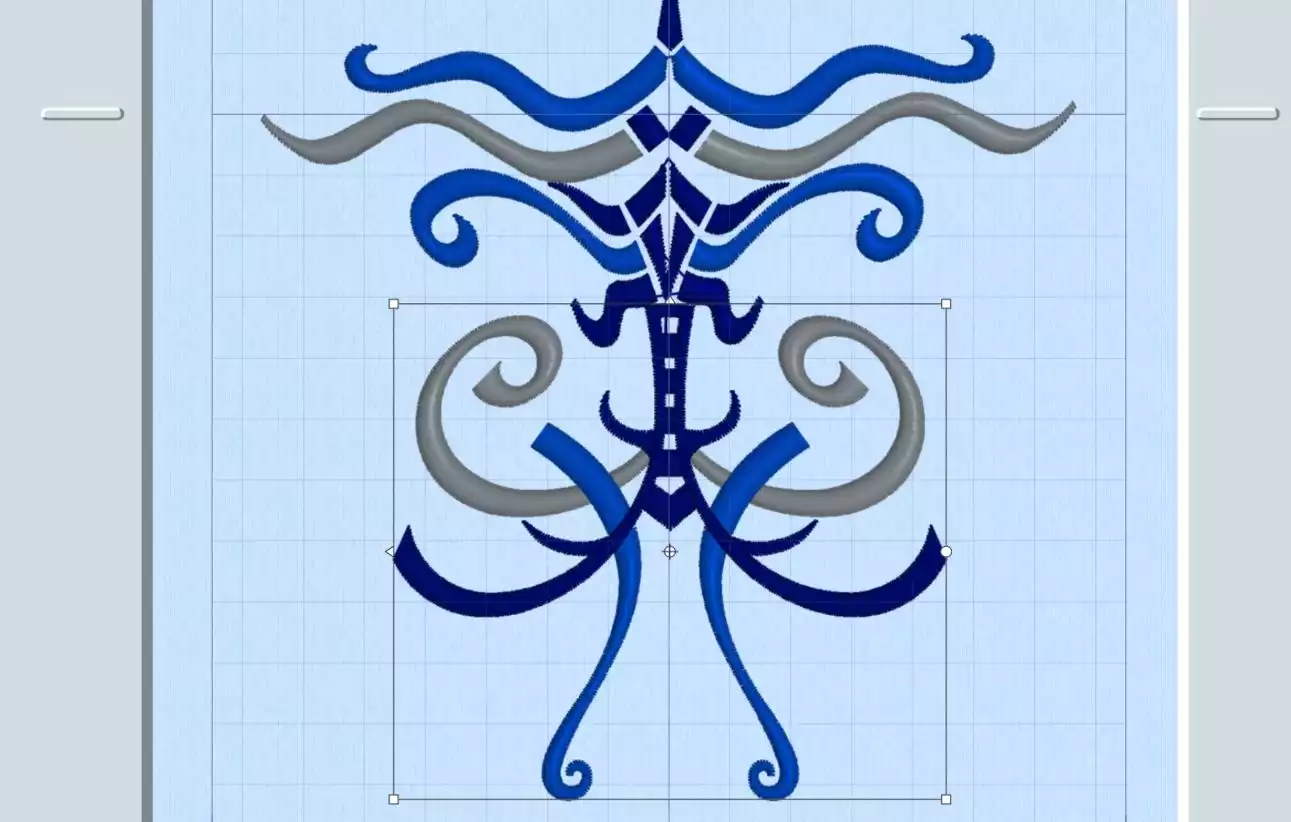 9. Move the next design into the embroidery area by clicking Center in Hoop.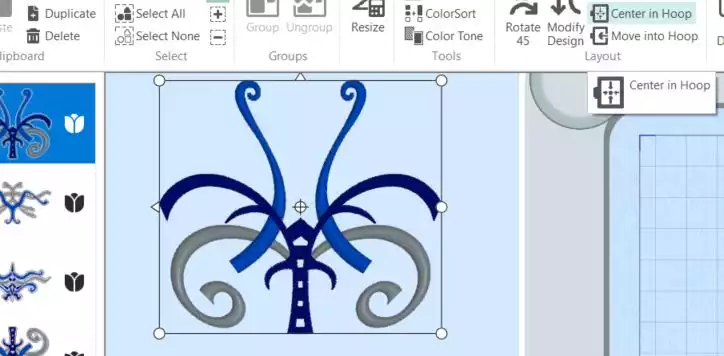 10. Move the embroidery design up the center line using the arrow keys on your keyboard. The lower edge of the embroidery design should be overlapping the point of the center design.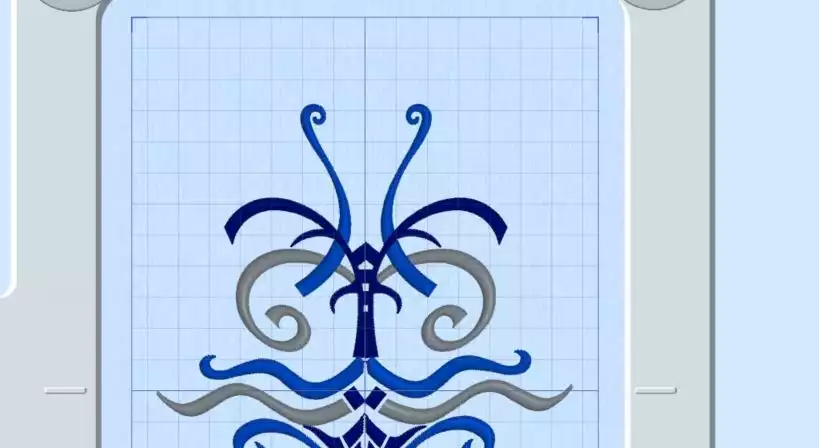 11. Now it is time for the last design. Click on Center in Hoop and move the design upwards. The design should interlock with the previous one, see image below.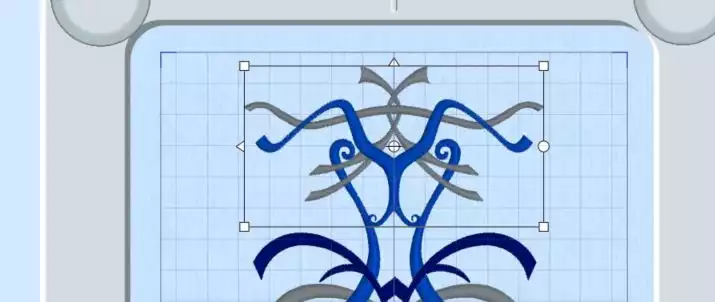 12. The design is now finished, but we will do some changes in the stitchout order since we want it to be stitched out from top to bottom. Click on the designs and move them up or down with the arrows at the bottom of the filmstrip.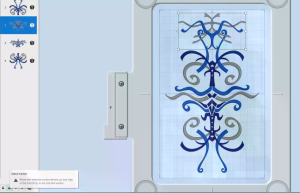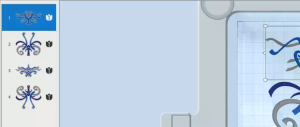 13. Time to do the finishing steps! Go to Combine, select Combine All.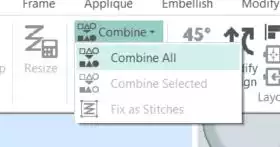 14.Click on ColorSort. This will reduce the color changes to a minimum.
15. Now you're done, just save the embroidery and then export it in your preferred format.
To stitch out the embroidery designs on the arms of the jacket it may be easier to open the side seams of the arm. The 240x150 Creative Grand Metal Hoop makes it easier to stitch out the embroidery. Add Hotfix Rhinestones (optional) on the finished embroidery design.
Try our embroidery digitizing software free for 30 days!