Transform an Embroidered Outline on Paper with Watercolor Pencils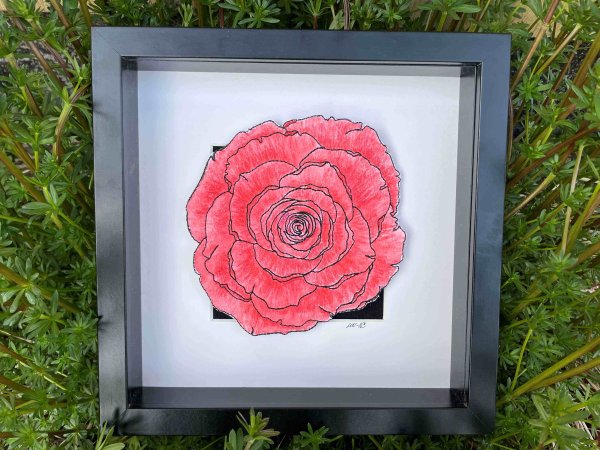 A simple outline embroidery on watercolor paper can be further enhanced with watercolor pencils to make it into a unique piece of art! A perfect gift to someone you love!
What you need:
Water color paper
Watercolor pencils
Tear-Away Stabilizer
In mySewnet Library you can find many outline designs. Get the embroidery design used in this project here:
In this project the 240mm x 150mm - Creative Grand Metal Hoop is used.
How to do:
1. Hoop the stabilizer and water color paper with magnets in the Creative Grand Metal Hoop.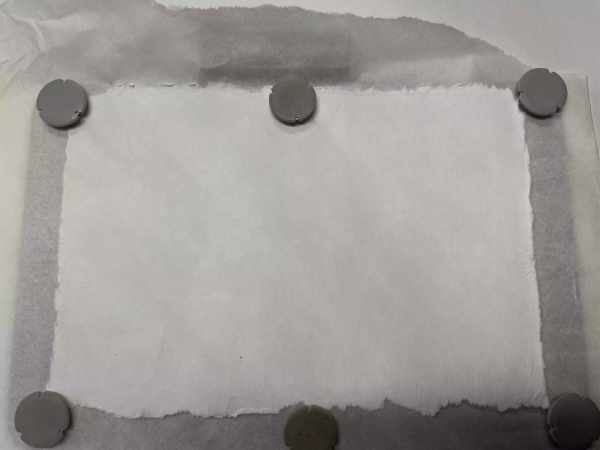 2. Stitch out the embroidery.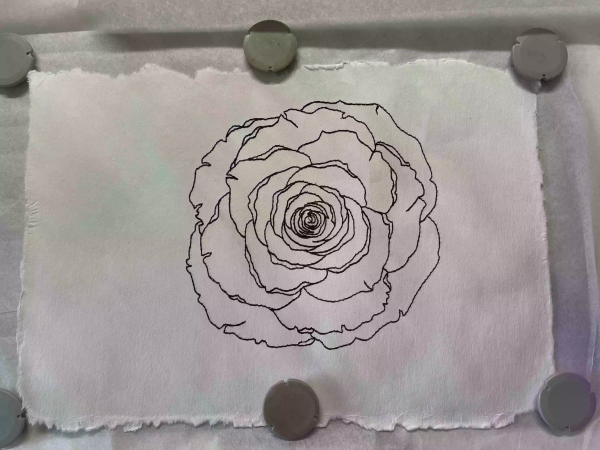 3. Unhoop the embroidery design. Use watercolor pencils to paint inside the outline of the embroidery.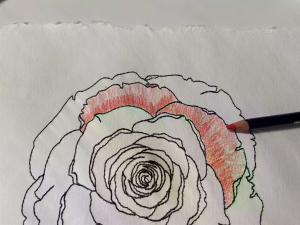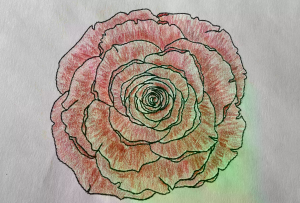 4. Wet the painted surface with a brush. This makes the color bleed together. Let dry.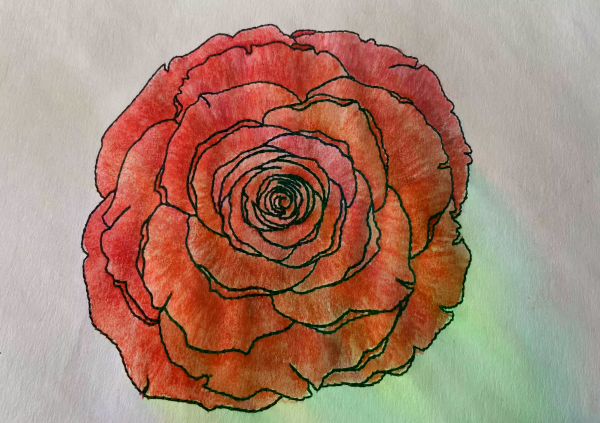 5. Cut out along the stitched outline. If necessary touch up the edges with a black marker pen.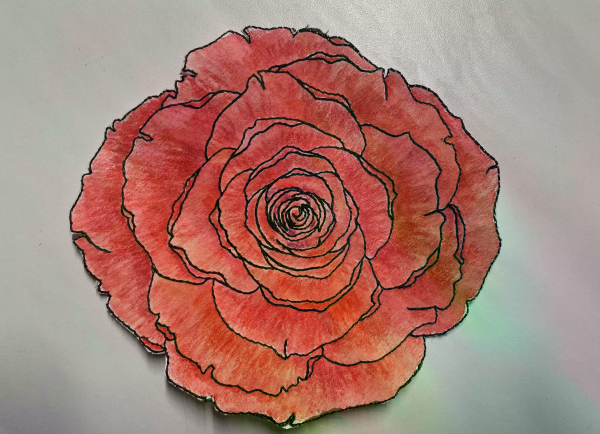 Arranging the embroidered flower in a frame
6. Put black felt under the opening in the passe partout and use masking tape to hold it in place.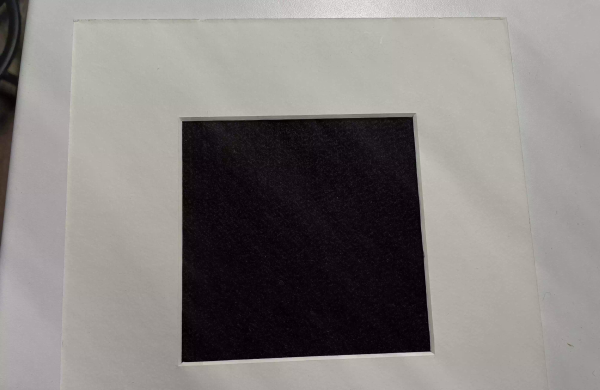 7. Hot glue the colored flower embroidery in the frame, curl the edges to give it a more natural look.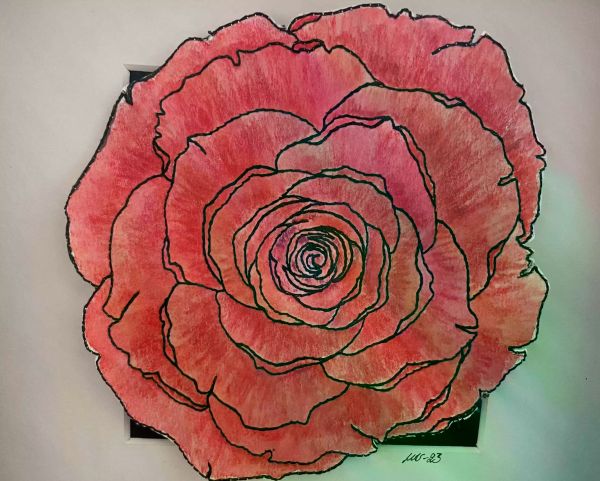 8. Your artwork is now ready! Don't forget to put your signature on it!