Sew Mitered Corners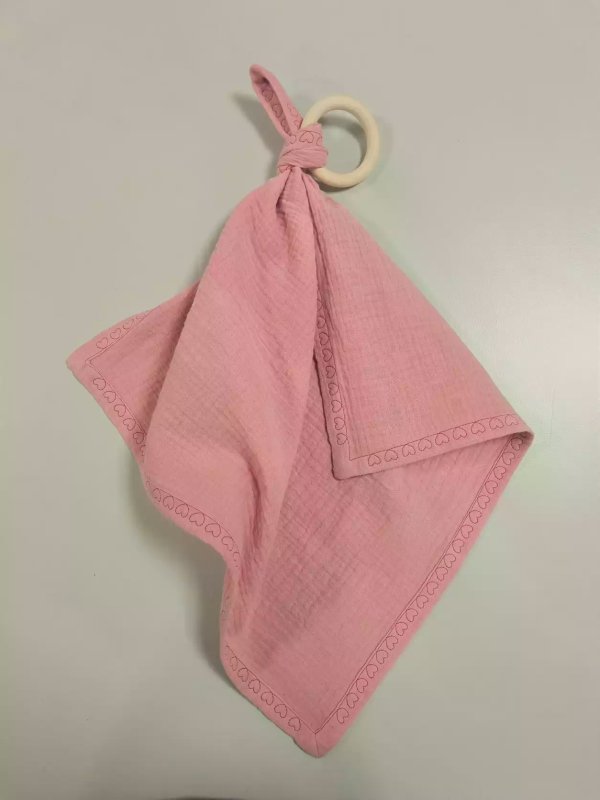 Make your toddler or newest addition to the family your valentine this year with this easy to make heart themed blanket. We will use a technique to make the corners look really nice, called mitered corners.
What you need:
Muslin fabric 20"x20" (50x50cm)
Sewing thread
A heart stitch
Standard presser foot or edge foot
Iron and ironing board
Ruler
Step by step
1. Start by cutting out a square 20"x20" (50x50cm) of your fabric.

2. With an iron, press the edges 1/2" (12mm) to the wrong side, on all sides of the blanket. Place the fabric right side up and fold it in a diagonal line, right sides together, mind the pressed edges.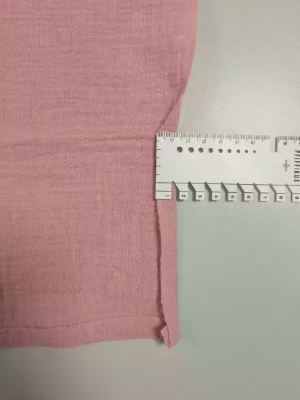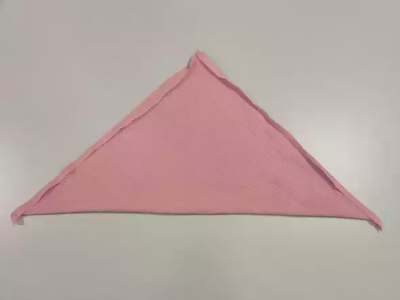 3.At the corners, place the edge of your ruler along the folded edge and mark a perpendicular line where the raw edges meet. Do it on the first two corners, then fold to the other diagonal of the blanket and do the last two corners.
4. Go to the sewing machine and select a straight stitch. Sew on the marked line. Don't forget to fix at the beginning and end of the seam using a fix or reverse button.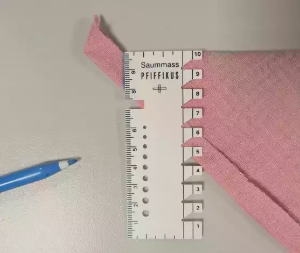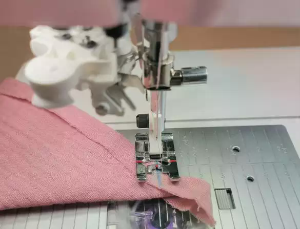 5. Trim the excess fabric of the corners, 1/4"(6mm) from the seam.
6. Press the seam allowance open with your fingers and turn it. (Sometimes it can be good to use a pointed tool to get the corner point really sharp)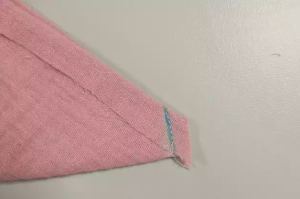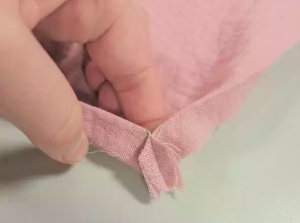 7. With an iron, press all edges to the new folded edge so they are prepared for the final stitching.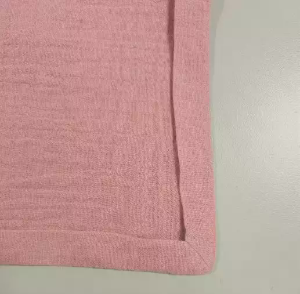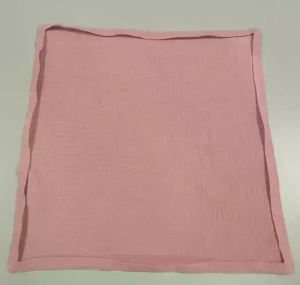 Sewing
8. Go to the sewing machine and select a straight stitch that starts in the far left position. If you only have a regular straight stitch use that and move the needle to the far left position manually.
9. Use a standard presser foot or an edge foot. With your handwheel, pull down the needle in the corner at the position where it is just inside of the seam allowance/folded edge (1-2 mm inside).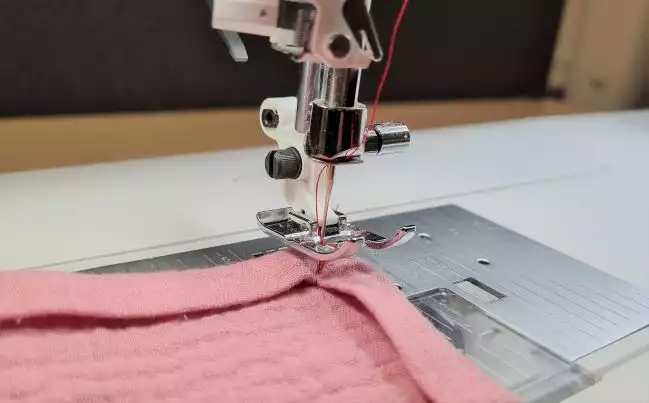 10. Sew approx 5 stitches and then stop.. Don't forget to fix the thread at the beginning.
Now select a heart shaped stitch and continue to sew the rest of the blanket side. When you approach the corner make sure to stop in time, in a nice place in the report of the stitch, for switching back to the straight stitch to finish the corner.
11. When you have reached the corner with your straight stitch, turn the fabric to continue on the other side and select the heart stitch again. Do this all the way around the blanket.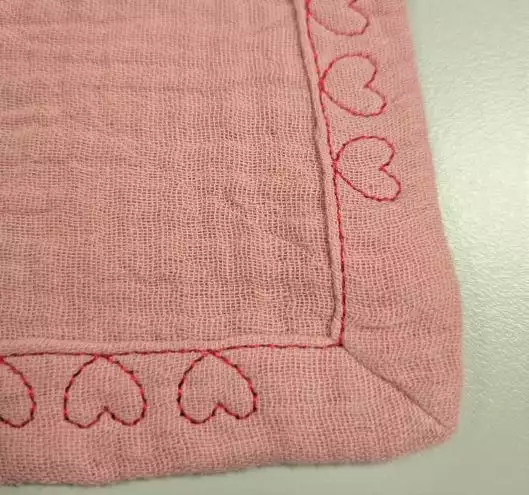 12. Lastly take the blanket to the ironing board, give it a nice press and you're done!

Attaching the blanket to the ring
13. Knot the blanket around the biting ring with a standard knot, and you are done!