Sew a Travel Wardrobe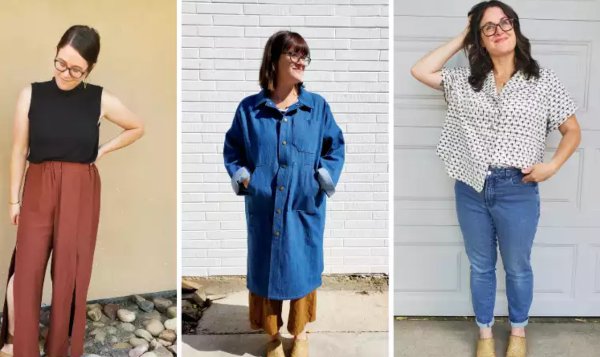 Creating a travel wardrobe is sewing at its finest…and funnest! There's nothing like planning projects around an upcoming trip. Whether you're looking to create a few very practical mix-and-match items or a set of full-on statement pieces, creating a travel wardrobe is an enjoyable process, almost as enjoyable as wearing new makes while traveling. Plus you'll be adding handmade items to your everyday wardrobe when you get home - the gift that keeps on giving!
And there's no one way to do it! Below we've provided some guidelines but ultimately, pick what works best for you.
Consider the Location
Where you're traveling to should factor heavily into your planning. And the time of year and any special occasions or events you'll be attending. You'll need to pick the right assortment of fabrics and patterns to coincide with these factors. Pick lightweight fabrics like jersey blends and linen or cotton for summery locales, and heavyweight fabrics such as corduroy, denim and sweater knits for cooler climates. In both cases, consider your tolerance for wrinkles. If you'll have time (and access to an iron), wrinkles might not be a big deal. If you're road tripping or stopping in multiple places in a short amount of time, consider fabrics that wrinkle less, like knits.
How Many Pieces?
What is an ideal number of items for your travel wardrobe? That depends on a few factors, including how much room you have for packing, how much time you have before your trip, and how many items you already have in your wardrobe that will work for the trip. If you're tight on time or space, consider four items. With more time, you may be able to tackle as many as eight. Don't forget patterns that can serve double! Many designs are convertible - like a dress that can be worn as a skirt or a dress that can be worn multiple ways - and serve your travel wardrobe well.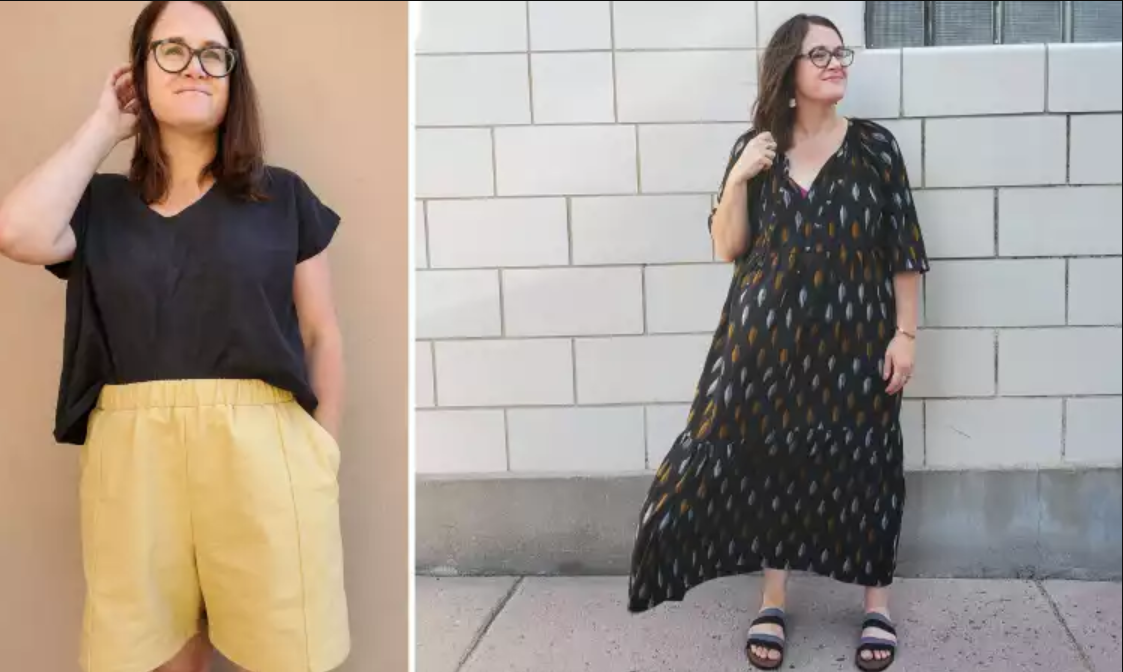 Mix and Match Pieces
If you're going for a true travel "capsule" - that is, multiple garments that all work together and can mix and match - focus on simple silhouettes and a cohesive color story. Use patterns you know already work for you and work together, and begin with a collection of coordinating solids and prints. Two bottoms, two tops, and one dress make for a good starting place.
A Word about Comfort
Comfort is always high on my mind when it comes to travel. Both because it's worth it to be comfortable while getting to your destination and while indulging yourself on vacation. So keep both in mind as you're planning your capsule.
Statement Pieces & Accessories
Save your statement pieces for your special occasions, as it's likely you'll only want to wear a statement piece once, maybe twice, while on a trip. Unless, of course, you're heading somewhere where it makes sense to be dressed to the nines every night. In that case, do it up!
On the other hand, new accessories, and accessories in general, can help you dress up capsule basics while traveling. A new bag, a hat, or a light layer can do wonders, especially if you're working with limited packing space and a limited number of pieces.
Remember that these considerations are simply a guide. Feel free to follow along or make the rules up as you go. But whatever you do, enjoy the process. And your travels!