Sew a "beating Heart" with the Circular Attachment and Three Hole Yarn Foot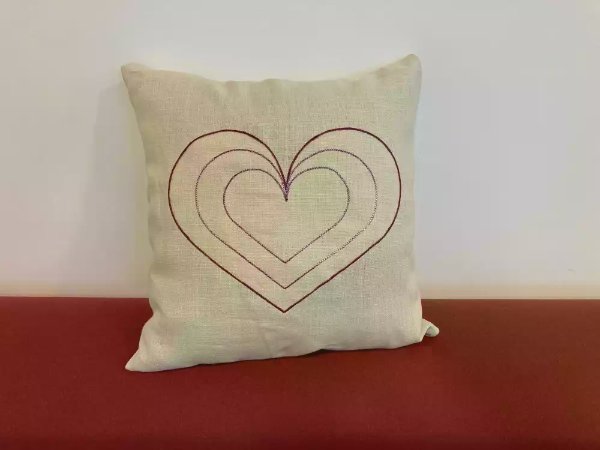 Create a "Beating Heart" Using the new Circular Attachment Heart template, and the Three Hole Yarn Foot
What you need:
Fabric and stabilizer
Thread in matching color
Circular Attachment
Circular Attachment Heart Template
Marking Pen, Ruler
Yarn
Three Hole Yarn Foot
Sewing machine
Big eye needle to pull the yarn down to the back side

Preparations

1. Place the stabilizer underneath your fabric. It can be a good tip to pin together the stabilizer and the fabric. It will help you keep the two layers together while sewing.
2. Now make the marks that are needed to create the heart on your fabric. Use the heart template to this. Start with the biggest heart, mark all 6 points, select size 16 for all points. (check instructions for the Heart Template)
Sewing

3. Thread your Three hole Yarn Foot with the yarn, use only the hole in the center.
4. Select a centered Zig-zag stitch set the length approx. to 3.0 mm and the width to 2.5
(Note that this setting shall fit the garn you are using. Test it in advance that the needle goes down at both side beside of the yarn)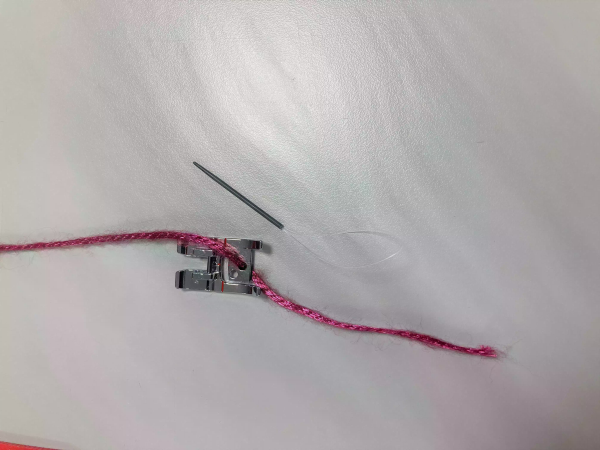 5. Attach the Circular Attachment, and set the slider to size 16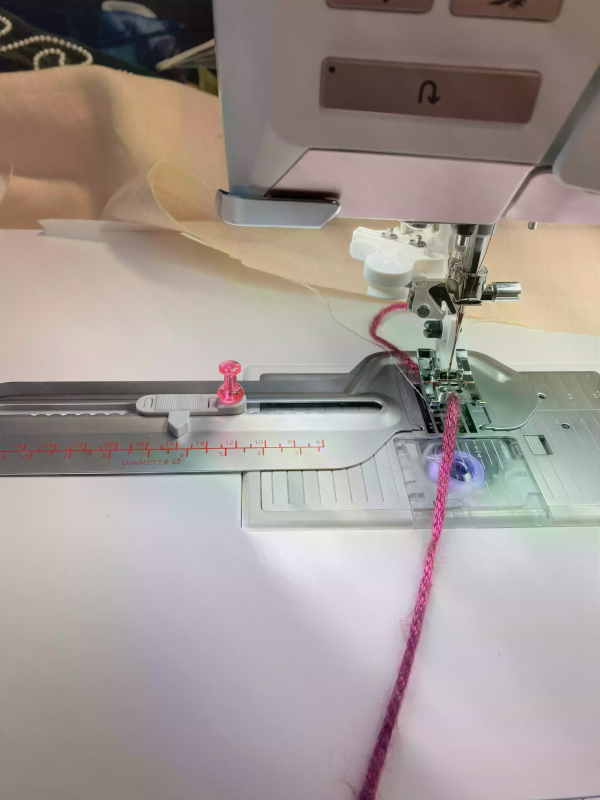 6. Stick the pin through your fabrics at the first point (according to the instruction of the heart template), and set the pin in the slider.
7. Start sewing from the starting point and complete the heart (according to the
instructions of the Heart Template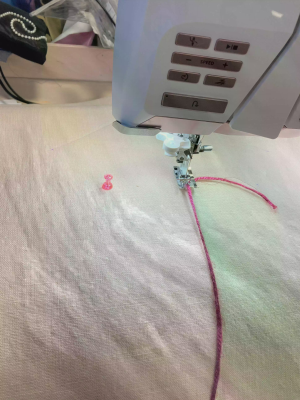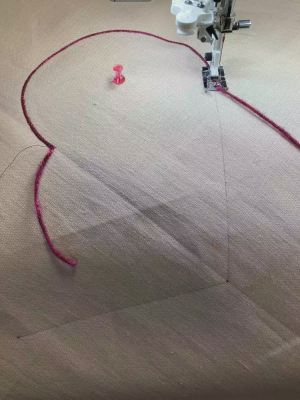 8. The first heart is finished, Use a needle with a big eye to pull back the Yarn ends to the backside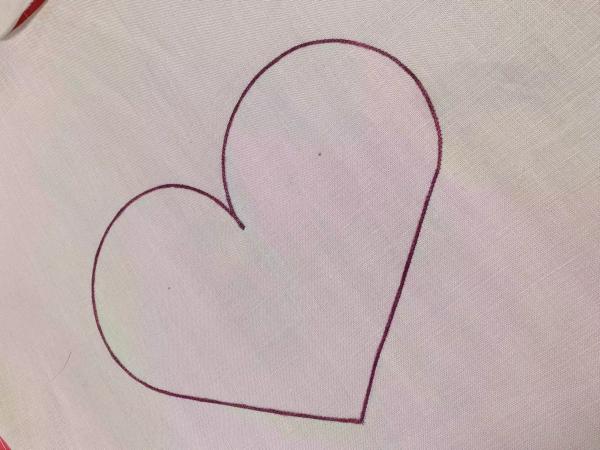 9. Now it is time to mark the place of the second ( medium size) heart.
Tip:To avoid that the yarn ends up on top of each other, You can move down the center point for the second heart approx. 6mm / ¼".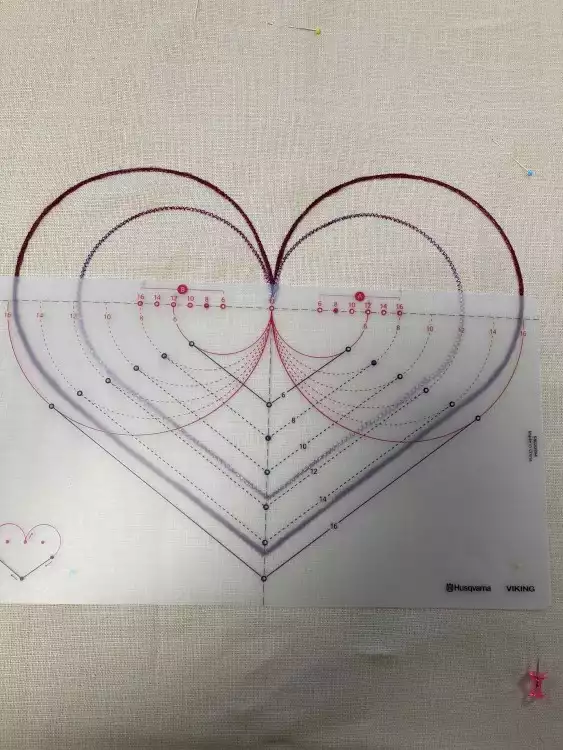 For the second heart select size 12, i.e mark all points that belong to size 12.
10. Set the slider of your Circular attachment to 12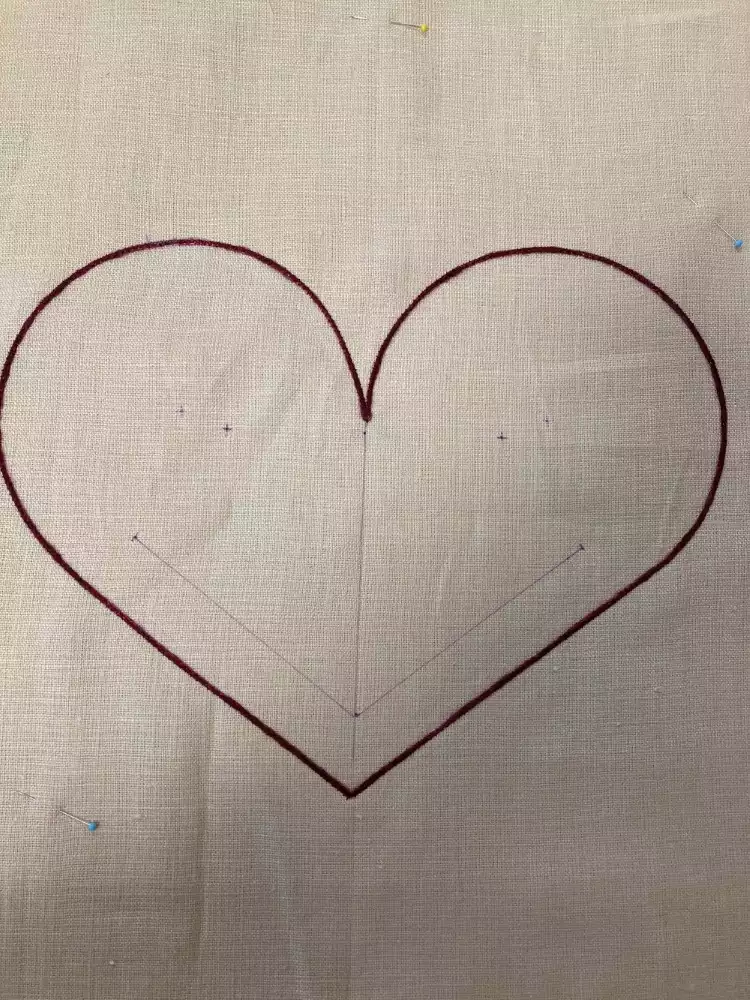 11. Repeat Point 4-6 to complete the medium size heart.
12. Mark the place for the third, the small heart. Move the center point down furthermore with 6mm / ¼".
13. For the small heart select size 8, mark all points that belong to size 8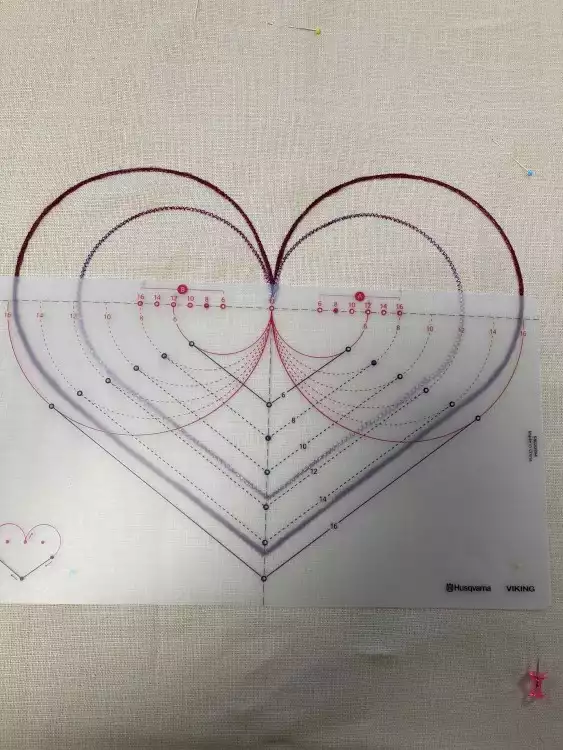 14. Set the slider of your Circular attachment to 8
15. Repeat Point 4-6 to complete the small size heart.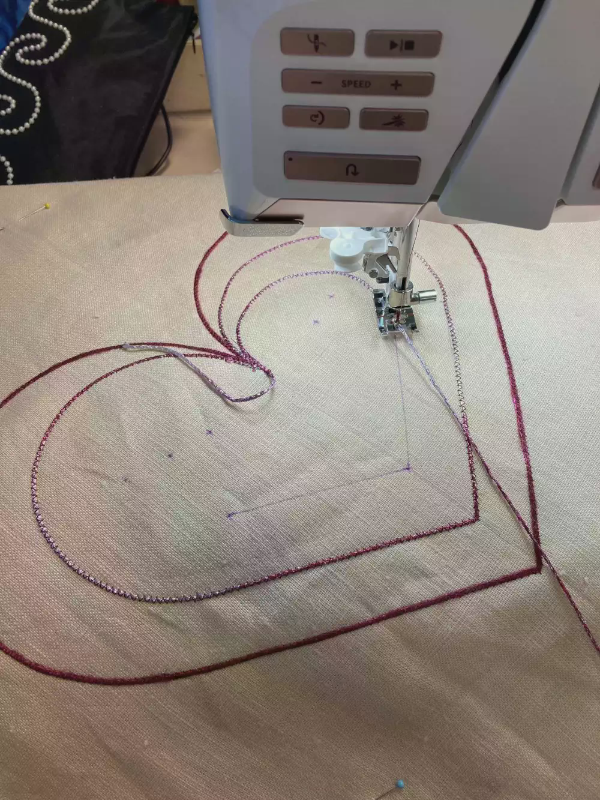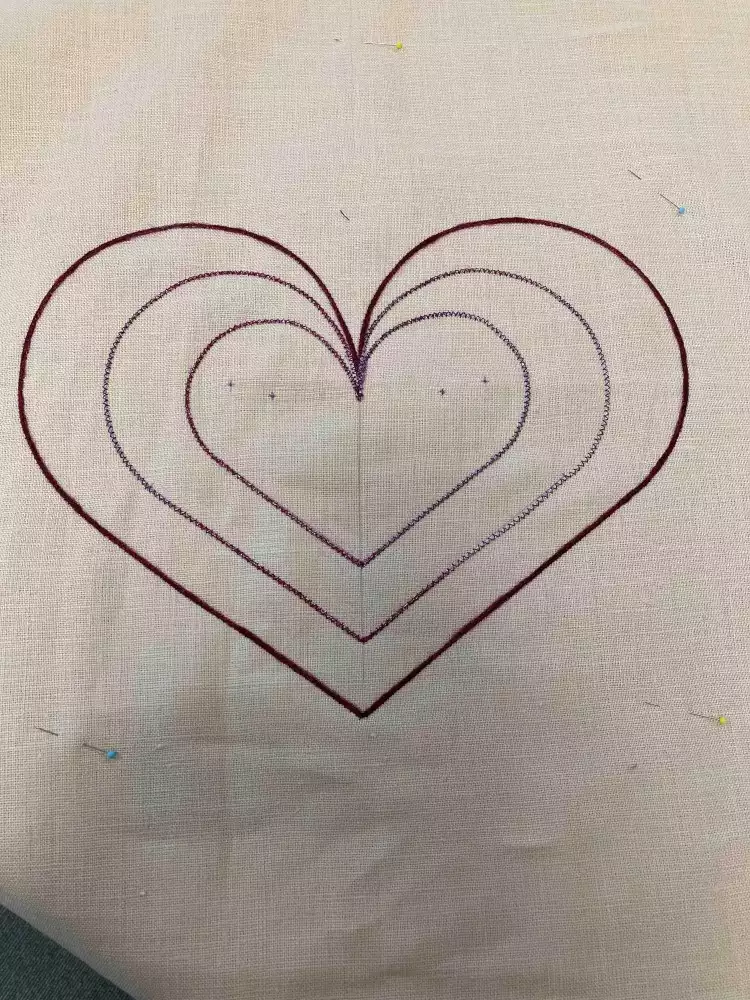 16. Use this heart and sew a pillow. The size of this heart fits well for a pillow size 19"x19" or 50cmx50cm
© mySewnet Studio