Colorful Lettering
Create more colorful Lettering in mySewnet Embroidery Software by unchecking the Color Sort feature. A quick tip for the Lettering feature in mySewnet Software is to uncheck the Color Sort box before clicking Apply.

This will create separate color blocks for each letter and it is easy to create a more colorful style by changing the thread color on each letter.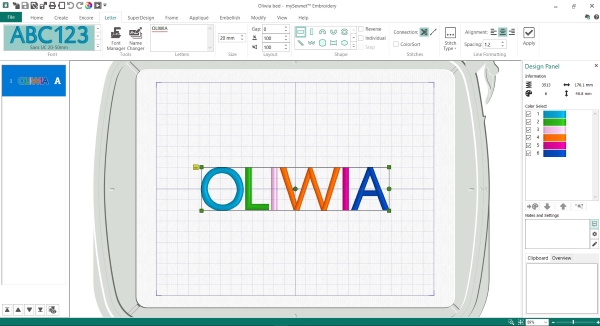 This style was created with the Sans UC 20-50mm, in the Modern Category.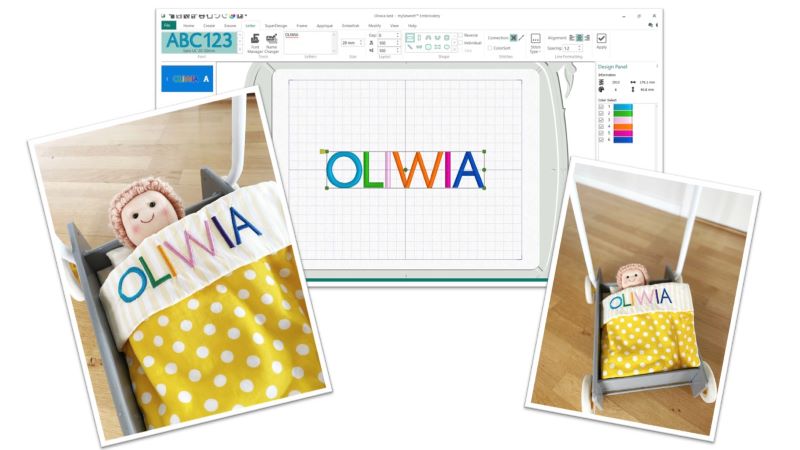 Oliwia was really happy with the new bed sheets for her doll.